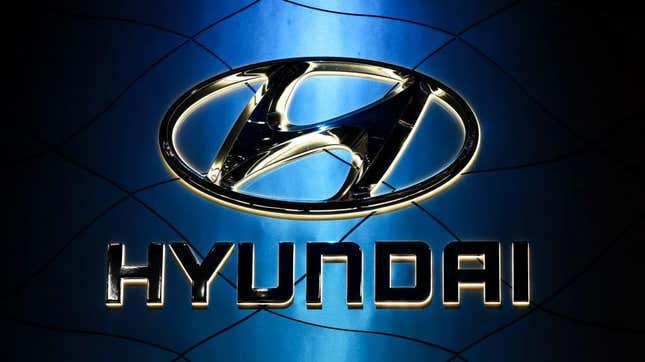 Some Hyundai and Kia vehicle owners are able to receive free steering wheel locks as part of the company's ongoing efforts to combat a recent spate of vehicle break-ins. The locks will be distributed alongside an upgraded anti-theft technology which the company rolled out last month to eligible vehicles including the 2017-2020 Hyundai Elantra, the 2015-2019 Sonata, and the 2020-2021 Venue.
Tesla Investors Not Happy With Mr. Tweet's Tweets
The number of Hyundai and Kia vehicle thefts increased after the TikTok 'Kia Challenge' went viral last year. The challenge gives step-by-step directions to break into the vehicle using household tools like a USB port, taking advantage of the key-start feature.
Some older Hyundai and Kia vehicles don't have an engine immobilizer which stops drivers from starting the car without a key. Cities across the country have reported an uptick in stolen Hyundai and Kia vehicles, including New York City where Police Commissioner Keechant Sewell said in a press conference that roughly 100 of these cars were stolen in December alone, CNN reported. "Before then we were averaging probably 10 to 12 thefts of these cars a month, and by December we were up to about 100."
Surprisingly, New York City's numbers are just the tip of the iceberg, with a reported 509 Hyundai and Kia vehicles stolen in Buffalo, New York since the beginning of the year, and two-thirds of the 8,000 successful and attempted thefts in Columbus, Ohio were Hyundai and Kia models.
Hyundai did not immediately respond to Gizmodo's request for comment.
Hyundai's efforts to ramp up anti-theft features in the affected vehicles have been taken up by police departments in both Dublin, Ohio, and Baltimore, Maryland who are hosting steering wheel lock giveaways at their respective local police stations. Hyundai will also reimburse all customers who bought the steering wheel locks and is supporting police efforts by providing the feature to law enforcement agencies to distribute.
In a statement to Bloomberg, the company said, "Hyundai Motor America is committed to ensuring the quality and integrity of our products."
Hyundai rolled out its other anti-theft features last month that would extend the car's alarm by 30 seconds and requires the key to be inserted into the ignition before it will power up. These features previously cost customers $170 but could rise to as much as $500 to cover the installation and labor costs.
Bloomberg reported Hyundai said in a statement on Friday that the software has so far been rolled out to one million customers and will become available to another three million customers in the coming weeks.