Philanthropist Eli Broad seems to have his hands or his money in nearly every art museum in Los Angeles. Now his very own museum, The Broad, is nearing completion in downtown Los Angeles, right next door to Disney Concert Hall (which he also helped build, of course). Architect Liz Diller of Diller Scofidio + Renfro hosted a preview of the building this week, including the first look at the 2,500 cast-concrete panels that make up the lacy facade.
Since Broad's foundation owns over $2 billion worth of contemporary art (he's got another $2 billion in his personal collection), the building has to serve double duty as both archive and exhibition space, two functions that Diller describes as as "the vault and the veil." The "vault" holds the archives, which are positioned in the middle of the building in a dense concrete slab. The "veil" is the porous, honeycomb-like structure that appears to hover over the building, lifting its corners to the street for a peek inside.
G/O Media may get a commission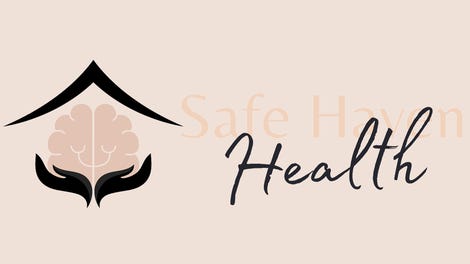 Addiction counseling
Safe Haven Health
What's notable here is that the "veil" is almost a separate structure entirely that's supported on three different points, including a 57-foot beam that plunges five feet below the sidewalk. This approach also helps with seismic considerations since it was designed to (gently) rock independently from the rest of the building during an earthquake. Additional steel beams crisscross the building like a basket to hold the fiberglass-enforced concrete panels, including the dozens of smaller panels that make a little dimple, or "oculus" on the second floor.
The roof is slightly different, featuring 318 skylights in 15 different shapes. Like giant oblong periscopes peering out from the ceiling, the skylights all face north to avoid the harsher southern exposure light (blackout shades can also be lowered on the skylights to protect more delicate works of art). But when you're standing the gallery, you can rarely see the openings to the sky, giving the illusion that the ceiling is a single computer-modeled surface, like a smooth, massive, glowing egg crate.
Adding to the drama of the ceiling is the choreographed arrival. Museumgoers can choose their own adventure: an escalator that ferries them directly from the ground floor, a glass elevator which will also shoot through the core of the building, and a staircase with windows that allows peeks into the archive and behind-the-scenes art prep areas. And with their signature exceptional attention to detail, the architects also located all the ducting and electrical work in the floor below. This not only creates an unobstructed view, it also allows for ultimate flexibility when hanging art in the galleries, as temporary walls can be erected almost anywhere. The result is nearly an acre-sized column-free gallery space—a remarkably bright and airy space for art. The museum will open in late 2014.
[All renderings courtesy The Broad and Diller Scofidio + Renfro; top photo by Matt Ostrow / Diller Scofidio + Renfro]