The boundaries between technology and automotive sectors continue to blur, and now Toyota and Microsoft have announced that they'll be working together to imbue cars with artificial intelligence that will, they promise, humanize the driving experience.
That might sound like an odd idea given the rise of self-driving vehicles, but it's going to be a little while before our cars are fully autonomous. In the meantime, Toyota plans on making the driving experience more pleasant—and it's investing $5.5 million in technology research to try and get that to happen. That it's working with Microsoft isn't much of a surprise: The two companies have collaborated since 2011.
Bloomberg reports that "the new venture will study everything from cars that help each other analyze traffic patterns to user-based insurance pricing to connecting drivers with information and security services in their homes."
Toyota gives examples of using heart rate data from the steering wheel to monitor health or intelligently using destination information to pre-pay for parking. Meanwhile USA Today imagines an infotainment system that's smarter than the current offerings, recommending, say, restaurants to stop at on a trip, but taking note of the fact that you usually eat steak on a Saturday and refining the choices based on how quickly you need to reach your destination.
All of this will, according to Toyota, "help to humanize the driving experience" and "help free... customers from the tyranny of technology." Which is strange wording, but suggests the pair simply wants the artificial intelligence to melt away slightly, so it's natural and welcome rather than intrusive. Just as long as the plans don't involve in-car Office, that seems like a respectable enough idea.
G/O Media may get a commission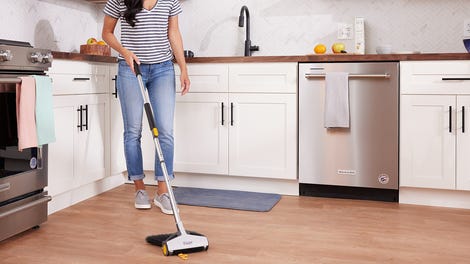 BOGO 50% Off
Flippr - BOGO 50% Off