The timeline for the controversial Atlantic Coast Pipeline, a natural gas project that would run 600 miles from West Virginia to North Carolina, has been delayed by at least a few months because main developer Dominion Energy failed to cut down the trees along its planned route by a March deadline.
This means the project isn't happening as soon as developers hoped it would—and opponents are taking that as a win.

Dominion had requested the Federal Energy Regulatory Commission (FERC) extend its deadline to clear trees throughout West Virginia, Virginia, and North Carolina for the pipeline's construction to May 15, but the commission gave it a big fat no last week, reports MetroNews.

After March, the trees and nearby caves and mines along the interstate pipeline route become homes for migratory birds and bats, including the endangered Indian bat and threatened northern long-eared bat. Keeping these habitats intact during this migration season was part of the FERC's deal when issuing an approval to begin the project's land acquisition process in October 2017.
"The destruction of trees limits the availability of nest sites for those species that nest in trees," wrote the Chesapeake Bay Foundation in a comment opposing the extension. "Moreover, tree cutting done by squads of people with loud chainsaws disturbs courtship and nesting behavior in forests and along their edges."
G/O Media may get a commission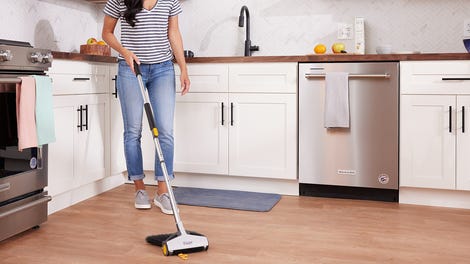 BOGO 50% Off
Flippr - BOGO 50% Off
The company began to cut trees in January, but March 31 came and went without it completing this step. Even this date was "dangerously close to the time of year migratory birds return to the region and begin nesting," per the foundation's complaint. The request to continue clearing the area past the deadline included provisions to be more cautious toward the at-risk bat species, but they weren't enough. Developers can't finish chopping down trees until September and, in some sections along the pipeline route, November, according to Sierra Magazine.
Opponents to the pipeline are celebrating this delay because, well, they don't want the pipeline—or the tree cutting that'll precede it. Tree removal is a major step in the pipeline development process. Earlier this month in Canada, protesters used a similar deadline to guide their protests against the Trans Mountain Pipeline in order to keep developer Kinder Morgan from moving forward on construction. They failed.
Back on the East Coast, environmental groups like Clean Water for North Carolina and a local Sierra Club chapter aren't just concerned about the damage the Atlantic Coast pipeline's construction can cause to endangered and threatened animals. They're also worried about the potential human risks—like explosions and leaks—that could come with the pipeline. They argue black communities near a compressor station in Virginia and the local Haliwa-Saponi Indian Tribe in North Carolina would bear disproportionate impact from any air or water pollution.
Now, all this is staved off for a few months more. The interstate project has received most of the permits and certifications it needs to become a done deal. All that's remaining are some approvals out of Virginia related to stormwater management and erosion and sediment control, according to local news. Developers were thinking construction would be done by November 2019, but that was before this FERC decision. Completion is looking more like sometime in early 2020 now.
At least the birds and the bats can carry on until then.