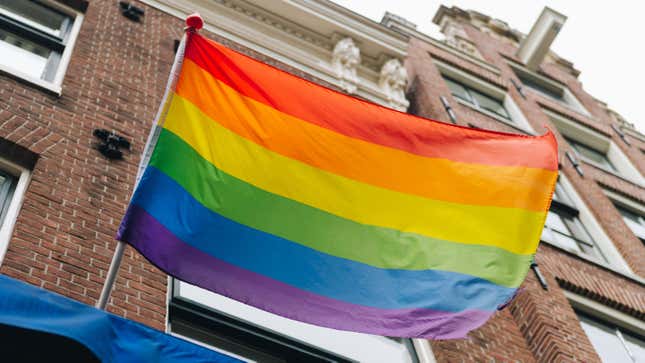 Employees of one of the largest LGBTQ+ nonprofits in the country—The Trevor Project—are facing abuse from the Far Right, and they claim that the organization is not properly supporting its crisis hotline staff.

Why is the Dancing Baby an NFT?
Vice News reports workers at The Trevor Project's suicide hotline are receiving relentless homophobic and transphobic harassment while already dealing with emotionally draining cases involving self-harm and suicide. According to the outlet, one of the most severe cases of harassment comes from a group of 4chan users who wanted to overwhelm the nonprofit's crisis hotline, which the organization claimed increased wait times for actual queer youth in crisis. Some employees told Vice News that this is just one symptom of a growing disconnect within the organization.
"There has definitely been a focus on large-scale, rapid growth, that has often felt unsustainable," Sarah Hallock said to Vice News. Hallock is a lead digital supervisor at the Trevor Project who manages crisis counselors and volunteers. "Leadership has struggled to hear the voices of the people that are working on the frontlines and make meaningful changes."
Hallock told Vice News that The Trevor Project has upwards of 1,000 people working on the organization's suicide hotline, and harassment from the right includes slurs, threats of violence against the organization, or attempts of documenting calls or chats to feed to conservative media.
Throughout all of this, employees at The Trevor Project say the organization is not offering support to its staff experiencing these attacks, leading the workforce to express interest in unionizing. While no formal movement has been made in the unionization effort, Hallock wants to advocate for a leave of absence so employees can take a break from the abuse.
The Trevor Project's scrutiny from conservatives comes as many red states and Republican politicians are waging war on the LGBTQ+ community. Tennessee Governor Bill Lee has been a vocal advocate of a law banning drag performances, which was signed into law this month. Last year, Florida Governor Ron Desantis signed the infamous and controversial "Don't Say Gay" bill into law.