Donald Trump signed an executive order last night seeking a review of the United States Postal Service's business practices—something other government agencies have already done—in what is widely understood to be part of the president's continued attacks on Amazon.
The review body, as outlined, would be headed by Treasury Secretary Steven Mnuchin and will have 120 days to deliver its recommendations on an agency the president has repeatedly claimed is a vast financial burden to taxpayers.
The USPS has largely avoided use of direct taxpayer funds since 1982, as a result of the reorganized that followed an eight-day wildcat strike in 1970. It's required to charge competitive products, like Amazon, the full rate for delivery plus an additional percentage allocated for operational costs. On a USPS page titled The Top 10 Things You Should Know About the U.S. Postal Service, #1 reads "The Postal Service receives NO tax dollars for operating expenses and relies on the sale of postage, products and services to fund its operations."
Patrick Donahoe the agency's former postmaster general—who served during the year Amazon clinched an agreement for the USPS to deliver its parcels on Sundays—recently claimed CEO Jeff Bezos' company is profitable for the agency. (Though the specific details of that arrangement are heavily redacted.)
Despite numerous benefits including subsidies and a legally mandated monopoly, the independent agency has been in financial free fall, though largely that debt is attributed to the federally mandated employee health fund the USPS is required to pay billions into each year. Still, in Trump's mind, the problem is Amazon—a business that also greatly benefits from subsidies and a virtual monopoly of its own.
G/O Media may get a commission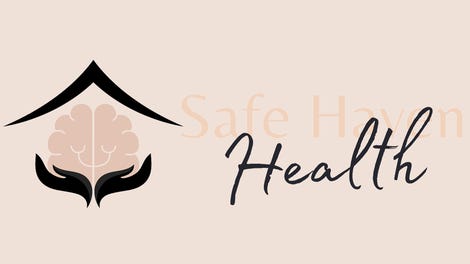 Addiction counseling
Safe Haven Health
Reached for comment, the USPS sent Gizmodo a statement, which describes the executive order as "an opportunity to further consider these important public policy issues." The statement adds, "We therefore continue to urge Congress to enact the pending postal reform legislation and the Postal Regulatory Commission to replace the current price cap on our mailing products," a reference to companion bills in the House and Senate that address the department's financial issues.
Worryingly, Trump's executive order demands an evaluation of "the definition of the 'universal service obligation'" and "the USPS role in the U.S. economy and in rural areas, communities, and small towns," suggesting Trump may be seeking private solutions to an agency intended to carry out a public good. With Amazon's own wide-reaching plans to expand its delivery and logistics operations, Trump's attempts to dismantle the USPS monopoly could do more to help Amazon than harm it.