President Trump's obsession with Amazon has reportedly cost the US business $53 billion, but right or wrong on any one point, his stance on Amazon's penchant for dodging federal taxes reeks of hypocrisy, and his latest accusation about failing to pay state taxes simply wrong.

The president, who repeatedly promised to release his own tax returns only to renege once elected, attacked Amazon again on Thursday morning, tweeting that the company pays "little or no taxes to state & local governments," while using the US postal service as its "Delivery Boy."

Defending a multi-billion dollar corporation that, frankly, treats many of its employees like shit, is not the job of any reporter. Notwithstanding, the country's highest office is spewing misinformation for the apparent purpose of perpetuating a petty personal vendetta. So, here's what you should know:

Amazon collects and pays a shitload of state taxes. Unless you live in Alaska, Delaware, Montana, New Hampshire, or Oregon, you are paying a sales tax whenever you make a purchase on Amazon. Last month, for example, I bought a Epson all-in-one wireless color printer for $59.99 and paid $4.95 in tax—or 8.25 percent, the sales tax in the state of Texas.
G/O Media may get a commission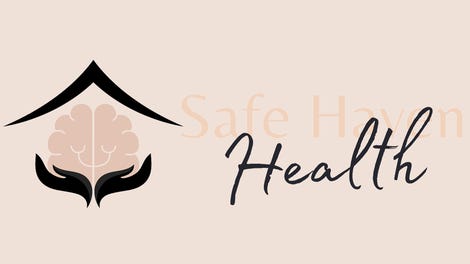 Addiction counseling
Safe Haven Health
While Amazon does not always pay local-level taxes—because many localities are not properly equipped to demand or collect them—nor does it collect state sales tax on items sold through its platform by third-party vendors in most states, it is likely paying tens of millions of dollars in taxes to state and local governments each year. In total, according to its Securities and Exchange Commission filing, Amazon paid $412 million in taxes in 2016 and, according to CNBC, has a provisional tax expense of around $200 million last year.
Let's not forget, Amazon now owns every Whole Foods store in the country, so that's even more state and local taxes. You could argue that Amazon, which brought in nearly $178 billion in sales last year, should pay more in taxes. But needless to say, it is not paying a "little" amount, nor is it "no" amount whatsoever, as the president claims.
Either the president is lying or he's totally uninformed about the issue. The former is most likely, however, because, after all, this isn't the first time Trump has made this claim, nor is it the first time he's faced criticism for being wrong.
Last summer, Trump criticized Amazon (or, potentially, the Washington Post, which Amazon CEO Jeff Bezos owns) for not paying its "internet taxes," a stupid remark because, well, that's not a thing that actually exists.

Recent financial reports have highlighted the fact that Amazon, which raked in more than $5.6 billion in profits last year, paid $0 in federal income taxes. It accomplished this, according to the Institute on Taxation and Economic Policy, by taking advantage of "various tax credits and tax breaks for executive stock options," including a one-time $789 million tax break thanks to the—wait for it—the tax law signed by President Trump last year.
But hypocrisy goes even deeper. If you'll recall the first presidential debate, Trump boasted that he didn't pay federal taxes because he was "smart."
In an interview immediately after the debate, Trump claimed he didn't say what he had just said in front of millions of people about not paying taxes.
That type of brazen dishonesty may have been alarming in 2016, but after more than a year under the Trump administration, a lie of this magnitude is nothing but another tweet lost in the ether.