Native American tribes, outdoors associations, and everyone else who does not want to see America's national monuments shrunk found an unlikely ally this week: folks who study dinosaurs.

On Dec. 4, hours after Trump announced his decision to shrink Bears Ears and Grand Staircase-Escalante national monuments by 1.1 million and 800,000 acres, respectively, the Society for Vertebrate Paleontology announced it would be suing to block the cuts. While others are fighting Trump's decision because of their cultural connection to the sites, or because they believe in keeping public lands, well, public, paleontologists are motivated by the priceless knowledge embedded in southern Utah's ruddy rock formations.
For those studying certain chapters of Earth's geologic past, the fossil beds scattered across Bears Ears and Grand Staircase-Escalante are unparalleled. In fact, fossils are a big part of the reason the monuments were designated in the first place.
"Both Grant Staircase and Bears Ears are national monuments where paleontology is important," Society of Vertebrate Paleontology president P. David Polly told Earther. "They're unusually fossiliferous, [and they capture] unusual parts of Earth's history."
Grand Staircase-Escalante has a long history of scientific discovery. It began attracting the attention of the paleontological community in the late '80s and early '90s, when it was found to contain rare mammal fossils from the start of the late Cretaceous, filling an important gap in the evolutionary record. The discovery of these fossils helped justify the land's designation as a 1.86 million-acre monument, in 1996.
G/O Media may get a commission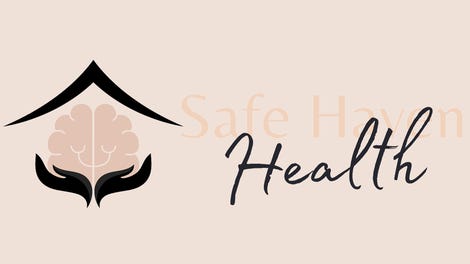 Addiction counseling
Safe Haven Health
Since that designation, paleontology has received special protection and support at Grand Staircase-Escalante. A monument paleontologist was appointed to guide research, a new funding stream was created to support public-private partnerships, and strong protections against destructive land use encouraged hundreds of scientists to work in the area. According to SVP, the site now boasts over 3,000 scientifically important fossil locales, including some of the most diverse large herbivorous dinosaur assemblages in the world, and some of the earliest mosasaur fossils. Over the past two decades, scientists working at Grand Staircase have documented 20 vertebrate species new to science.
"The research done there over the last 20 years, I'd say, has revolutionized our understanding of the Mesozoic," Polly said, referring to the era encompassing the Triassic, Jurassic, and Cretaceous.
Bears Ears, which was only designated as a national monument last year, has not been studied as extensively. Still, the site is known for its exquisite representation of important evolutionary events, including the emergence of the first land-based vertebrates in Pennsylvanian and Permian-aged deposits, and the rise of the dinosaurs in late Triassic and early Jurassic.

As was the case at Grand Staircase-Escalante, the designation of Bears Ears opened up new funding opportunities for paleontology. In the case of both monuments, researchers now face the possibility of those funds drying up, or becoming far more restricted.
Rob Gay, Education Director for the Colorado Canyons Association, told Earther he received a $25,000 grant through the Bureau of Land Management to do survey work at Bears Ears earlier this year. But the money is only eligible to use on lands within the monument, which, remember, Trump just shrunk by over 80 percent.
"Without the monument, I can't use those monies on those lands," he said. "And I'm not eligible to apply for new funds on lands [outside the monument."
According to Allison Stegner, a Quaternary paleoecologist at the University of Wisconsin, Madison, the loss of monument status could make it harder for researchers to acquire funding from outside sources, too.
"When I write a grant, to say I'm working in Bears Ears is helpful," she told Earther. "The scientific and cultural value of the site makes it easier to demonstrate the value of my work."
Paleontologists also worry that sites stripped of their monument status will become more susceptible to looting (already an issue for some fossil beds at Bears Ears) or even wholesale destruction. Although former monument lands at Bears Ears and Grand Staircase-Escalante would still be federally controlled, meaning fossil beds will still receive some government protection, science won't necessarily take precedence over other land uses.
In a worst-case scenario, fossiliferous lands could be leased to oil and gas companies, and torn up.

"The Tropic Shale is no longer in the monument," Polly said, referring to an upper-Cretaceous shale bed at Grand Staircase-Escalante that contains a wealth of marine reptile fossils. "And it's known to have shale gas potential."
"If those kinds of [oil and gas] projects happen, we have the potential to lose fossils that would completely change our understanding of the history of life," Stegner said.
If leaked maps are accurate, the original mammalian fossil beds that spurred scientific interest in Grand Staircase-Escalante are poised to lose protection. So are 400 other scientifically-important sites, including large expanses of a Triassic petrified forest. At Bears Ears, the 1.1 million acres of land on the chopping block encompass the monument's oldest and youngest fossil beds. Polly told Earther that at least 39 paleontologists he's heard from this week work at sites now outside a monument.
Gay, who was involved in building the scientific case for Bears Ears' designation, noted a stark contrast between the Obama administration's interest in engaging with paleontologists last year, and the Trump administration's unresponsiveness during its recent review of all monuments greater than 100,000 acres in size.

"No feedback ever came to me," he said, referring to comments he submitted during a formal comment period over the summer, and outreach to his representatives and Secretary Zinke. Stegner says she received no reply to multiple comments and phone calls to Zinke's office.
Polly said the SVP went through a "huge reporting exercise," of compiling information on the 22 monuments Zinke's office reviewed. "Which was completely ignored," he said.
When reached for comment, a DOI spokesperson told Earther that Zinke and his team "absolutely met with paleontologists," adding that this is "reflected in the fact that the areas of GSENM that have high concentrations of fossils remain within monument boundaries."
The spokesperson pointed to two tweets of photos of Zinke meeting with paleontologists at the Bureau of Land Management's Utah office. Both photos are dated May 10th.
Polly is hoping what he says is the broad consensus of the SVP's membership—that both monuments should be maintained at their current size—will carry more weight in court. Along with the Conservation Lands Foundation and Grand Staircase-Escalante Partners, the organization filed a lawsuit aimed at overturning Trump's decision to shrink Grand Staircase-Escalante on Monday. A similar suit was filed for Bears Ears on Wednesday, in conjunction with Native American organizations, conservation groups, Patagonia, and more.

The legal battle is expected to focus on whether Trump can use the Antiquities Act—which came into existence so that presidents could designate monuments because of their cultural or natural significance—to strip lands of those very same protections. It's a highly unusual use of the Act, and quite possibly, an illegal one.
"There's a real legal case, of can [Trump] do that," Polly said. "It might require an act of Congress."
"I'm really optimistic," Stegner said of the lawsuits. She noted that a national monument is supposed to encompass the minimum area required to protect the resource it's designated for.
"If you go to any corner of Bears Ears, you'll find important fossils. It is already the minimum."