Jamal Khashoggi, a Saudi journalist-in-exile, frequent critic of the ruling House of Saud, and Washington Post columnist, went missing after entering the Saudi consulate in Istanbul on Oct. 2. Since then, Turkish government officials largely speaking under the cover of anonymity have insisted that Saudi security forces waiting in ambush inside tortured and murdered him in revenge for speaking freely about their autocratic rulers.

Now, a Turkish newspaper (albeit one often described as a mouthpiece for President Recep Tayyip Erdogan's government) has published a report claiming that Khashoggi recorded his death using an Apple Watch—though there are some major holes in the story. Per CNN, the Daily Sabah reported that Khashoggi turned on the wearable device to record his interactions inside, with the events of his alleged murder picked up by the watch and later synced to his iCloud as well as an iPhone he left with his fiancé outside:
The moments of his "interrogation, torture and killing were audio recorded and sent to both his phone and to iCloud," the pro-government, privately owned newspaper paper reported. The Turkish newspaper said conversations of the men involved in the reported assassination were recorded.

CNN wrote that Sabah reported Saudi torturers only later realized the implication of the Apple Watch on Khashoggi's wrist and attempted to delete some of the recordings after accessing the device using his fingerprints:
Security forces leading the investigation found the audio file inside the phone Khashoggi left with his fiancé, according to Sabah.

Upon noticing the watch, Sabah reports, Khashoggi's assailants tried to unlock the Apple Watch with multiple password attempts, ultimately using Khashoggi's fingerprint to unlock the smart watch. They were successful in deleting only some of the files, Sabah reported.
G/O Media may get a commission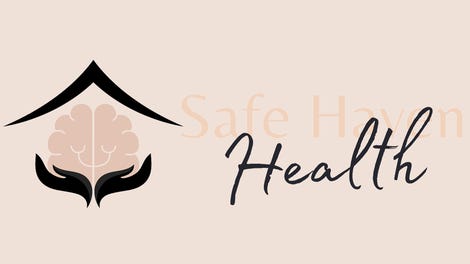 Addiction counseling
Safe Haven Health
The discrepancy between the report and reality, however, is that the Apple Watch does not contain its own Touch ID sensor. It cannot be unlocked using a dead person's finger, as it is possible to do with an iPhone, without access to a paired device. Days ago, Reuters also reported that while Apple Watches can transmit data like GPS locations and heart rate, it's unclear what kind of model Khashoggi owned. Only the high-end models have LTE connectivity, meaning that he would have otherwise had to be connected to the phone via BlueTooth, which has limited range.
Reports have indicated Khashoggi only had realized how much danger he was in relatively recently, though he appeared to have been wary of entering the embassy alone.
CNN intelligence analyst Robert Baer told host Anderson Cooper that he doubted the watch in question would have been in Bluetooth range of the phone and that Khashoggi would have needed to plan a recording in advance. He suggested that Turkish officials may indeed have a recording, but are lying about how they obtained it to avoid acknowledging they have compromised the consulate's security.
"I think what's happened, clearly, is the Turks have the Saudi consulate wired, they have transmitters," Baer said. "The Turks don't trust any diplomats and they have been into most embassies and most consulates in Turkey and they listen to what's going on—and if indeed there are tapes proving that he was murdered, I think that's probably how they know. But the Turks are very reluctant to admit that."

CNN added: "On Thursday, U.S. official familiar with the intelligence told CNN that the U.S. had intercepts of Saudi officials discussing a plan to lure Khashoggi back to Saudi Arabia and detain him."
Saudi officials have remained adamant that Khashoggi left the embassy a free man and only went missing afterwards.
However, the journalist wrote numerous columns critical of Crown Prince Mohammed bin Salman, who is the designated heir to King Salman and de facto head of the country's day-to-day government (including its military and security forces). The prince has long sought to portray himself as a Silicon Valley-style disruptor eager to diversify Saudi Arabia's mostly oil-dependent economy into a regional tech and logistics hub, and he's spearheaded billions of dollars of sovereign wealth fund investments into foreign tech giants like Uber and Softbank. At the same time, bin Salman has been trying to woo interest from major firms like Amazon, Tesla, and Lockheed Martin, with a particular focus on sectors like next-gen energy production and storage, chemicals, plastics, data centers, and high-tech military gear. In part to lure these investors, the kingdom has played up reforms like the end of a ban on women drivers (even as it conducted an absolutely horrific military intervention in Yemen and launched an ever-intensifying campaign to root out dissent).
Allegations of a brutal Saudi assassination mission targeting Khashoggi, though, seems to finally be too much for some of the power players bin Salman needs to pull off his moonshot transformation plan to stomach. Uber CEO Dara Khosrowshahi, Viacom CEO Bob Bakish, former AOL CEO Steve Case, and numerous media sponsors are pulling out of Saudi Arabia's upcoming Future Investment Initiative (nicknamed Davos in the Desert). Richard Branson, founder of Virgin Group, recently halted investment talks and ended his role overseeing two Saudi tourism projects, saying that if the allegations were true that "would clearly change the ability of any of us in the West to do business with the Saudi government."
This week, President Donald Trump—ever a stalwart fan of the world's worst bullies, so long as they're willing to flatter him—appeared to remain largely apathetic about doing anything in response, lest it jeopardize weapons deals. (His predecessors have sometimes criticized the kingdom on principle, though largely defended the Saudis in practice as relations have shifted to more to military than economic concerns.)
On Saturday morning, Trump promised in a 60 Minutes interview a "severe punishment" if proof emerged the Saudis are behind Khashoggi's disappearance, adding that such an attack would be "something really terrible and disgusting." However, he was reluctant to say it could impact arms transfers. The New York Times reported on Friday that Turkish officials hope they can swing his administration into applying some kind of pressure on the Saudi government, though they are skeptical Trump will put forth anything more than a token effort.
[CNN]
Correction: A previous version of this article misstated Khashoggi's relationship to his fiancé, Hatice Cengiz. We regret the error.