To say that Twitter Music is debuting today would be to discount the man hours Ryan Seacrest and other celebrities have spent assaulting their earholes with it. But, as shared on Good Morning America, Twitter's music service has finally arrived on the web and on the iPhone for the common man.
Deadly Mississippi Tornado Kills More Than 2 Dozen | Extreme Earth
So what are we in for?
There's not much to it, according to the initial reveal, or at least not much that would surprise you. Four screens help organize your music discovery and sharing: Popular, Emerging, Suggested, and #NowPlaying. Popular is what's trending, Emerging reveals "hidden talent"—though it's not at all clear how they become unhidden—Suggested gives you, well, suggestions based on whom you follow, and #NowPlaying reveals the terrible music choices the people you follow are making, in real-time.

Twitter Music will be a separate app on iOS, not folded into Twitter Prime. And on the web it will exist as four tabs. It's still very much a Twitter experience—you can tweet songs out from within the app, and go to the profiled of people you follow to see what they're listening to—just very narrowly focused around tunes.
G/O Media may get a commission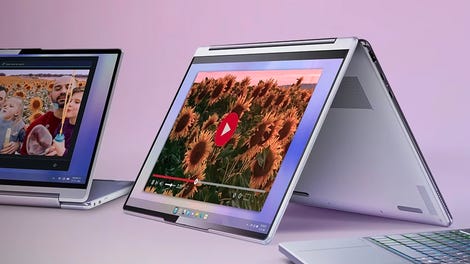 up to 70% off
Lenovo Spring Clearance
But where does that music come from? When you're poking around at songs within the app, previews will be supplied by iTunes (because then you might buy them!). If you're a Spotify or Rdio subscriber, though, you can log in to your account and listen to full tracks, assuming they're available. That should cover most streaming music enthusiasts, but don't lose heart Mog-ians! Twitter says it's exploring other partners.

Presumably Twitter's engine is built on that of We Are Hunted, a service that scoured the internet to find out what people were listening to until Twitter bought it recently. And if Ryan Seacrest and Ne-Yo and Moby are to be relied upon (and you should, with your life), it's been pretty effective so far:
Now let's pause for a moment to picture those three in the same room making conversation.
Got it? Good.
The most appealing part of Twitter Music at first blush seems to be the easy breezy discovery of what complete strangers—some of them famous—are listening to at any given moment. Less appealing? The fact that it's cordoned off as a separate app (or browser tab). I'm sure there are dozens of logistical and UI reasons for that, but it seems like a big ask to open a separate app to listen to my Spotify playlist, especially when there are so many social options built into Spotify already.
But we'll see! At the very least it's another music discovery option, and more options are rarely a bad thing. You can play with Twitter Music yourself if you download it right here, and happen to live in the US, Canada, the UK, Ireland, Australia and New Zealand. An Android version—and more countries—will undoubtedly show up somewhere down the line. [Twitter Music via Twitter, ABC]