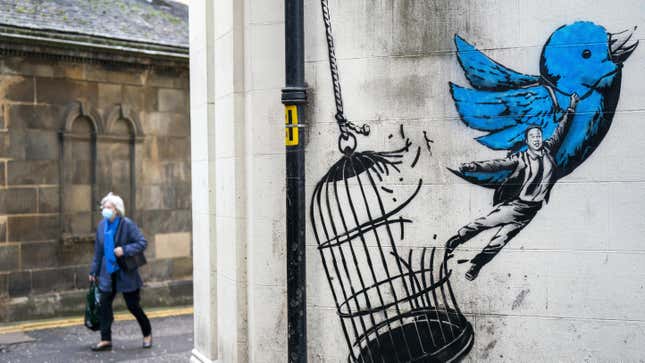 Twitter CEO Elon Musk is desperate for new revenue streams as the company has hemorrhaged advertisers ever since he took over last October. As part of this endeavor to make the bird app finally make some money, the company is considering monetizing users' very names on the platform.

How To Remove Followers From Twitter
The New York Times reports that back in December, people working at Twitter held talks about selling usernames. The report, based on unnamed sources who were close to those conversations, says that this isn't a sure thing, and it remains unclear how far the talks got, especially going into the new year.
Currently, Twitter's rules against "Username squatting" restrict people from creating accounts without any actual profile for the purpose of selling their username. Musk himself has talked about "freeing" usernames of 1.5 billion accounts that have been deleted and haven't been used for years.
Still, Twitter wouldn't be the first social app to start letting users bid on usernames. Instant messaging app Telegram started putting up popular "@" usernames for auction last October, except in that case the names were being sold for crypto. The company has found some financial success with its username auction block and even started selling fake phone numbers which could be used to log in to accounts.
Of course, Telegram's repossession of some usernames didn't go without a hitch. As Gizmodo has previously reported, one user going by UmbyUmbreon claimed they had their Telegram name repossessed without a warning. Telegram responded by saying "No system can perfectly distinguish between a channel being used to squat a username and one of these static placeholder or redirect channels."
Musk and his subordinates may only just be beginning to make changes to the platform. Along with the much-maligned changes to Twitter Blue, the company has added features that let users see stock and crypto prices in-app through a partnership with the stock trading app Robinhood. On Wednesday, iOS users noticed Twitter had removed the "Latest" tab and replaced it with a "For You" timeline. This changes the button at the top of the page which previously could be set to "Latest" and "Top Tweets" to either see the latest tweets from people users follow or an algorithmically-generated list. Now the "For You" tab is enabled by default, and it forces users to make the switch to "Latest" every time they load the app.
Musk has been punting away employees ever since he finalized his Twitter purchase. Since then, reported estimates range from 50 to 75% of the company's original 7,500 staff have been cut. Last week, Musk reportedly laid off another 40 from the data science and engineering teams. And we're all wondering who will be left to flick the off switch when there's no more blood left to bleed.