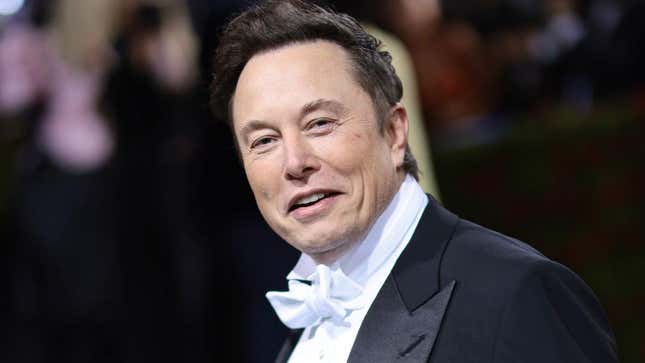 Twitter CEO Elon Musk announced on Thursday that users will be able to offer subscriptions to their followers, piggybacking off the platform's previous "Super Follow" function. The new money-making effort will allow users to offer subscription content to their followers for a small fee.
Twitter Verification is a Hot Mess
The users will be able to select which subscriber content they will offer from an a la carte list including extended text, long-form videos, exclusive tweets, and live subscribers-only conversations.
Each creator will select which price they want to offer their subscribers based on Twitter's selection of a $2.99, $4.99, or $9.99 subscription price per month. Musk tweeted that the company will not take a portion of the proceeds for the next 12 months, adding, "You will receive whatever money we receive, so that's 70% for subscriptions on iOS & Android (they charge 30%) and ~92% on web (could be better, depending on payment processor)."
Once the 12-month time frame expires, Musk said the iOS and Android fees will drop to 15%, saying Twitter "will also help promote your work." But at any time the creator is able to leave the platform and take all work with them.
Although Musk said the rate will drop after 12 months, a Google representative said in an email to Gizmodo, "We announced back in 2021 that Google Play's service fee for subscriptions is 15%, starting on day one."
If this all sounds familiar, that's because it is essentially an extension of the "Super Follows" feature which was rolled out in 2021 and also allowed followers to subscribe to receive creators' content, but under the rebrand, it's changed to just "Subscriptions."
Users can find the new subscription feature under the "Monetization" section of their settings but should keep in mind that it isn't an option for just anyone. The site requires you to check if you're eligible for the feature but only those who are over 18 years old, tweet more than 25 times per month, and have 500 or more followers can sign up.
"Subscriptions are a way for people's most engaged followers to help them earn money from Twitter for their contributions to the platform," Twitter's website says. "When someone has a Subscription offering, their followers can sign up to access bonus Tweets created especially for them. Subscribers receive badges on their replies to the person they've Subscribed to, letting them stand out in the conversation." Twitter has also advertised that it hopes to eventually offer "newsletters and other Twitter features as potential bonus content," the company says.
The Subscriptions announcement comes as Musk continuously looks for ways to increase Twitter's revenue as its worth has plummeted since he bought the company for $44 billion. After Musk's report last month that Twitter is worth less than half of what he bought it for, is it really any surprise that yet another money-making scheme is underway?
Updated 4/14/2023 8:05 a.m. ET: includes a statement from Google.