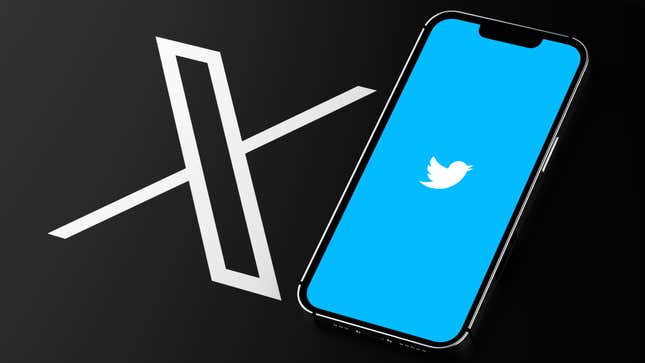 Tired of that lovely bird song, Musk has smothered the cage housing Twitter's classic bird logo. The site is still called "Twitter," microblogging posts are still called "Tweets" but the little blue bird logo appearing in the top corner of the site for over a decade has become a big, bland, black "X."
Did Elon Musk Regret Buying Twitter? | Walter Isaacson Interview
Musk announced the change in a Tweet over the weekend, and come Sunday the Twitter owner was firing off a storm of half-jokey tweets talking up the change as some grand moment in the history of Twitter's ever-dwindling lifespan. As of Monday morning, the X should appear for all browser versions but it is currently still the old logo in iOS and in the Play Store and App Store. The site still appears as a blue bird in browser tabs as well.
It's unclear if the current logo will stick. He called on the community to help create an "art deco" design for the new logo. The billionaire even lit up the company's San Francisco headquarters with the giant letter, as if to mark where mourners should place the first of Charon's obals before the ferryman takes the bird app down the river Styx. At least it's better than that whole "Titter" SNAFU.
The Twitter owner claimed the URL "X.com" should now redirect to Twitter, though it only shows that the domain is currently parked. Musk bought the X.com domain out from under PayPal back in 2017 for an undisclosed amount.
Musk has teased this change even before his app purchase went through. The Twitter owner subsumed the company owning Twitter into X Corp., which itself is owned by X Holdings Corp. Twitter's new CEO Linda Yaccarino also got online to add a business spin to Musk's impotent attempt to, once again, make his "X.com" legacy stick. She said the new "X" brand will transform "the global town square" as it will be "centered in audio, video, messaging, payments/banking" and will somehow be "powered by AI."
How will the microblogging site possibly add banking? Last year, during a court battle that eventually forced Musk to follow through on his Twitter buyout, texts between him and his brother Kimball revealed he envisioned a "blockchain social media system that does both payments and short text messages/links like Twitter."
As for that nebulous mention of "AI," Musk does now have his own AI company called X.AI, as if the algorithmic-based feed weren't AI enough. But Musk's grand design for an everything app again rears its head with this change. X.com was a banking site co-founded by Musk more than 23 years ago which would eventually become PayPal. Musk failed to turn his X brand into anything useful as he was voted out from his position of CEO in exchange for Peter Thiel a little more than 6 months later. We'll see if history repeats itself or simply rhymes.