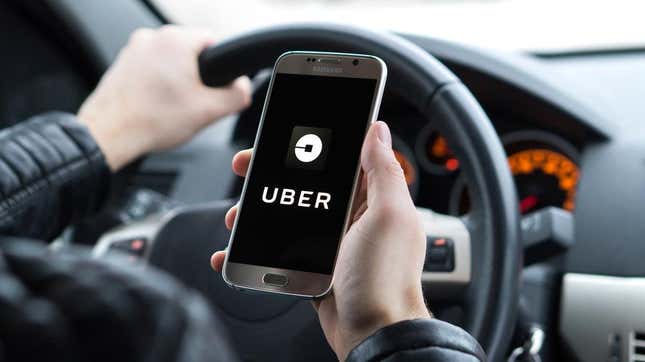 Uber introduced a new age requirement for its California drivers on Thursday in response to rising commercial and auto insurance rates. The company said that moving forward, it will only allow people 25 years and older to transport passengers, but the rules won't apply to Uber Eats delivery drivers.
Meet Microsoft's New Surface Laptops
Under Uber's previous rules, people qualified to drive for the rideshare service if they were at least 21 years old, but with insurance rates rising by 65% per mile in the last two years, it isn't feasible to pay for the higher rates that apply to anyone under 25. Uber's main competitor, Lyft, already requires would-be drivers across the country to be over the age of 25.
"As a result of these lopsided requirements, personal injury attorneys have created a cottage industry specializing in suing rideshare platforms like ours, pushing Uber's California state-mandated commercial insurance costs to rise by more than 65% in just two years," an Uber spokesperson said in an emailed statement to Gizmodo. "By increasing the age requirement for new drivers to 25, we hope to mitigate the growth of those costs."
Insurance rates in California were paused for two years during the covid-19 pandemic but have started to rise. However, a spokesperson for California's Department of Insurance claimed in February that insurance rate hikes were at a 10-year low. "The experts at the Department of Insurance are focused on protecting consumers," the spokesperson told ABC7 News. "We are doing all we can within the limits of voter-approved Proposition 103 to make sure Californians do not pay more than they have to and that they have the power to choose what insurance is best for them," she added.
Insurance rates spike in areas that have an increased chance of accidents or natural disasters "because insurance companies suffer big losses," Laura Longero, executive editor of CarInsurance.com told the outlet. She added, "More traffic means more accidents, which means higher rates."
All 50 states require rideshare drivers to have commercial insurance, which the company says is 10 times higher for rideshare companies than what commercial transportation services like Taxis, limousines, and commercial delivery vehicles are required to pay.
California holds one of the highest insurance rates in the U.S. with the average premium cost for full coverage amounting to $2,110 annually, while the national average for the same coverage is $1,607, according to CarInsurance.com.
Uber's rule goes into effect starting Thursday with the caveat that existing drivers between 21 and 25 years old will be grandfathered in and will be permitted to continue driving for the rideshare company.
The Uber spokesperson told Gizmodo, "By increasing the age requirement for new drivers to 25, we hope to mitigate the growth of those costs." They added, "We hope to work with lawmakers, policy leaders, and industry experts to discuss legislative and regulatory changes that will improve the experience for all California drivers."