Police reassured Heathrow Airport passengers on Tuesday that there is no threat at the airport after border patrol discovered small amounts of uranium in metal bars shipped to the UK from Pakistan in late December.
The shipment was reportedly sent on a passenger plane and was reportedly intended to reach a UK-based Iranian business.
While uranium is a dangerous and harmful chemical in large quantities, Scotland Yard said on Tuesday that the amount found in the shipment was "extremely small" and "posed no threat to the public," according to The Guardian.
The discovery prompted a terrorist investigation, which has not resulted in any arrests and is still underway. Border Force staff found the uranium in a package of scrap metal on December 29, which is believed to have originated from Pakistan.
Hamish de Bretton-Gordon, the former head of the British army's chemical weapons unit, told The Guardian it isn't clear what the uranium was intended for, calling it "a million-dollar question."
G/O Media may get a commission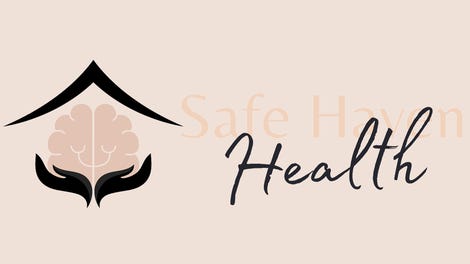 Addiction counseling
Safe Haven Health
He added that the public doesn't need to be concerned, saying, "The system worked." However, given that the Uranium was found in kilo bars, authorities are questioning if the sender had deliberately tried to conceal the radioactive element.
De Bretton-Gordon told BBC Radio 4 that he could understand why the public is worried given "the substance could be used to create nuclear weapons," the BBC reported.
Uranium can be used for nuclear fuel in power stations, and when highly enriched, could be used for nuclear weapons, but police say they do not believe the uranium is linked to an active terrorist plot.
Iran reportedly has two sites in the UK for enriching uranium to 60%, according to the International Atomic Energy Agency, but the uranium would need to be 90% enriched to be created. Iran has denied it has any plans to develop a bomb, The Guardian reported.
"I want to reassure the public that the amount of contaminated material was extremely small and has been assessed by experts as posing no threat to the public," Commander Richard Smith of the Metropolitan Police told the BBC.
"Although our investigation remains ongoing, from our inquiries so far it does not appear to be linked to any direct threat. As the public would expect, however, we will continue to follow up on all available lines of inquiry to ensure this is definitely the case."
He added, "However, it does highlight the excellent capability we and our partners have in place to monitor our ports and borders in order to keep the public safe from any potential threats to their safety and security that might be coming into the UK."