Apple's iPhone 5S has a fingerprint scanner, and now Samsung's revealed a print-reading Galaxy S5. Each allows for payments to be verified using a swipe of your digits. Is this the possible future of all transactions? Perhaps, and Visa is now exploring the area too to ensure it will be ready for the possible sea-change.
"Smartphones equipped with fingerprint scanners are definitely useful. There are all kinds of technologies that we are seeing, and a lot of innovation in this space. We're working with these technologies, and they are all very interesting," said Jon White, Visa's Head of Marketing, Mobile Strategic Alliances.
For the time being at least, it seems any such system would still need to be linked to a mobile device, and Visa's current challenge is separating mobile device access authentication systems from the payment credentials — were someone to infiltrate one system through biometric readings, Visa want to ensure your bank balance would not be compromised.
"It's a different consideration between drawing a squiggle to unlock a phone or putting in a four-digit password to access my mobile to what's required to access my bank account," continued White. "Secure management of payment credentials are the priority. I think there will be moves to form partnerships in this space though. That will continue, and we will pursue these technologies, but we need these multiple layers of encryption to preserve customer trust and integrity."
Consumer attitudes also need to be considered — "Do users really want one password [in this respect an eye-scan or fingerprint - ed.] to access all of their services? One password for everything can sound quite romantic, but we all have our own eccentricities when it comes to authenticating passwords, and we need to recognise that," said White. For now though, the focus at Visa remains on contactless, NFC payments.
G/O Media may get a commission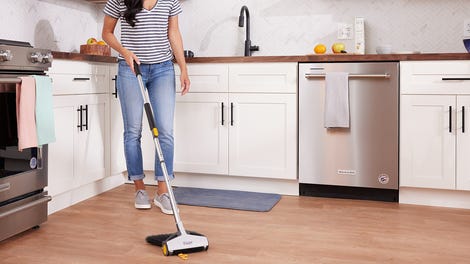 BOGO 50% Off
Flippr - BOGO 50% Off
Image by reynermedia under Creative Commons license.
---
Gizmodo UK is gobbling up the news in a different timezone—so check them out if you need another Giz fix.