"Siri, do I have Parkinson's?" That might sound flippant, but actually new research shows that it's possible to detect Parkinson's symptoms simply by using algorithms to detect changes in voice recordings.
Parkinson's, a degenerative disorder of the central nervous system, is usually diagnosed through analysis of symptoms along with expensive medical imaging to rule out other conditions—though there is currently no concrete method for detecting it.
Max Little, from the University of Oxford, has different ideas. He's been developing software that learns to detect differences in voice patterns, in order to spot distinctive clues associated with Parkinson's. Little explains to the BBC:
"This is machine learning. We are collecting a large amount of data when we know if someone has the disease or not and we train the database to learn how to separate out the true symptoms of the disease from other factors."
Using data from 50 patients with Parkinson's, who had their voices recorded once a week for six months, Little was able to develop an algorithm to detect changes in voice purely associated with Parkinson's. In recent tests, the software accurately picked out Parkinson's patients from a random population with 86 percent accuracy.
Now, Little is taking things further. Today, he is announcing at TEDGlobal that the project is extending, by inviting members of the general public to phone in and leave voice recordings to help him improve the software. The aim is to collect up to 10,000 voices, and people from around the world are encouraged to contribute.
G/O Media may get a commission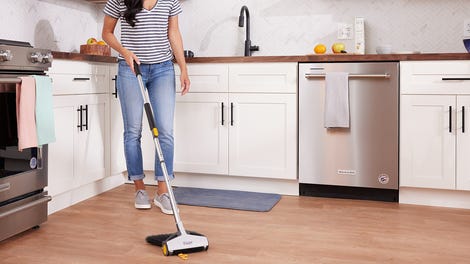 BOGO 50% Off
Flippr - BOGO 50% Off
If all goes well, Little hopes to roll out the technology for use by doctors in two years, and is adamant that it will help in the diagnosis of the disease. Again speaking to the BBC, he explained:
"We're not intending this to be a replacement for clinical experts, rather, it can very cheaply help identify people who might be at high risk of having the disease and for those with the disease, it can augment treatment decisions by providing data about how symptoms are changing in-between check-ups with the neurologist."
It's an impressive achievement to take a relatively young technology and turn it into a system capable of detecting a disease like Parkinson's. Now, if you excuse me, I have an important phone call to make. [Parkinson's Voice Initiative via BBC]
Image by Lasse Kristensen/Shutterstock