Amazon founder Jeff Bezos was anointed as the richest man in modern history this week, and he's just a hair's breadth away from being worth more than the entire Walmart dynasty. The original big-box retailer is feeling the pressure and is reportedly looking into launching it own streaming service to compete with Prime Video and Netflix.
Walmart already has one streaming service—it acquired the Vudu video-on-demand platform in 2010. But Vudu hasn't really caught on with users who have an ever-expanding set of streaming choices. According to the Information, executives for the retail giant are considering throwing money at the problem and launching a whole new subscription-based service that would be cheaper than any comparable competitor. From the report:
Discussions are still ongoing, and the retailer may eventually decide against offering a service. But Walmart executives believe their customers, particularly in the middle of America, would be interested in a lower-cost option than what is currently available, the person said. Netflix and Amazon are seen as more popular with people on the East and West Coasts of the U.S., one of the people said.
Citing people familiar with the ongoing planning, the Information claims execs are targeting a price point under $8. That would put it right under the price of Netflix's $8 basic plan and Amazon's $8.99 monthly subscription for Prime Video. Walmart is also reportedly mulling over the idea of offering a free, ad-supported option.
It seems like a bit of a stretch to assume that charing a dollar or two less than the rest is a winning strategy, but the point about competing services being more popular on the east and west coasts could have some merit. The shows and films that have broken out on streaming platforms have tended to be in the prestige television style of HBO with mature themes. It's not hard to imagine Walmart targeting middle-America with a selection of licensed properties and more family-friendly offerings. The success of Christian films at the box office, and Trump-country pandering sitcoms like Roseanne, proves there's a significant market out there.
G/O Media may get a commission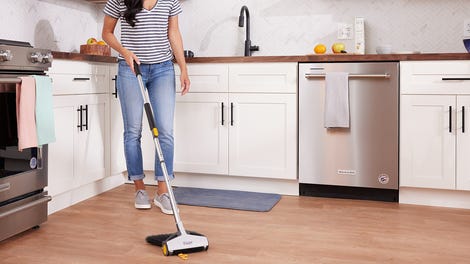 BOGO 50% Off
Flippr - BOGO 50% Off
But it takes a lot of money to compete in a business that's all about burning cash in the hope of one day being a profit monster. Walmart listed about $18 billion in free cash flow on its 2017 earnings report, so it has money available. But Netflix will reportedly spend as much as $13 billion this year, the bulk of it going to creating original content for a global audience. Amazon will drop around $5 billion on its own content in 2018, but its service is part of the larger eco-sphere it's building with Prime delivery and discounts at brick-and-mortar Whole Foods locations.
All-in-all, it seems like Amazon is the one that Walmart is truly concerned with beating. On Tuesday, it announced a cloud-computing partnership with Microsoft, specifically citing their shared rivalry with Amazon as a key motivation. And Walmart tried harder than ever to compete with Amazon's Prime Day this year.
We've reached out to Walmart to if confirm it's in the planning process for a new streaming platform and to ask if it is considering producing its own content. We did not receive an immediate reply.
Original programming will probably be more essential today than ever with the video market fracturing. NBC, Fox, and ABC have a stake in Hulu, as does AT&T—assuming its merger with Time-Warner survives an appeal process. That leaves CBS as a potential major network partner, but it has its own CBS All-Access service. On top of that, Disney is taking its content to its own service in 2019 that would likely eat into the family-friendly market. Throw in all the cord-cutting services and the ability to strike exclusive deals gets more and more difficult.
But Walmart does have an edge over media companies with its ability to screw over workers, collect corporate welfare from taxpayers, and leverage its scale—advantages that only Amazon can claim to rival. It may be slow at modernizing, but Walmart is a big enough asshole that it could have a legitimate shot at being a real tech company.