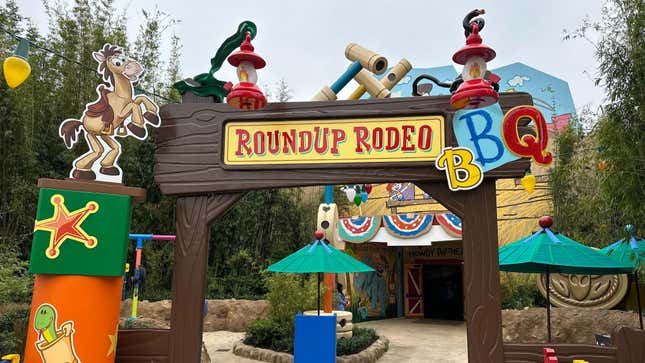 Shrink down to the size of toys at Toy Story Land in Walt Disney World's Hollywood Studios, where you can play and dine alongside Andy's treasures. Disney Parks invited io9 to preview the food and theming at the newest dining destination that has something for everyone, even plant-based BBQ!
The Walt Disney World family immersive area just opened up Roundup Rodeo BBQ, where you're hosted in a restaurant of Woody and friends' mini-making. There's even a moment where the Army men warn guests there's an Andy sighting—and, true to the toys in the movie, everyone has to freeze mid-meal until he passes.
Check out our gallery for a peek inside!