When we stepped inside the facility, you could almost smell the circuitboard. All around us conveyor belts were transporting staggering heaps of electronics to and from shredders and sorters—from hard drives to old TVs, to medical devices, Macbooks, and printers. So many printers.
It's called e-waste, and it's made of millions of broken, dead, and obsolete gadgets. But often, it's too toxic (and too valuable) just to toss in a dumpster. So it gets recycled. We visited an e-waste recycling facility in upstate New York to see the afterlife of dead tech for ourselves. This video captures what we saw.
In humanity's constant struggle with the vast amounts of waste it produces, a whole new category of trash has entered the mix. Hugo Neu Recycling used to be the largest recycler of scrap metal in the country. Now, they specialize in e-waste—mostly coming from businesses looking to offload their junk.
It starts with loads of junk getting dumped into Hugo Neu's in-feed belt and carried to straight to the shredder. These are items that have already had hazardous materials safely removed. Once it's broken down into bits and pieces, various sorting mechanism separate the junk into piles based on material. It's a combination of mechanization like magnets, screens, and weight separation. But none of these methods is perfect, and sooner or later each "stream" has a set of human eyes scanning the pieces and pulling out mismatches.
G/O Media may get a commission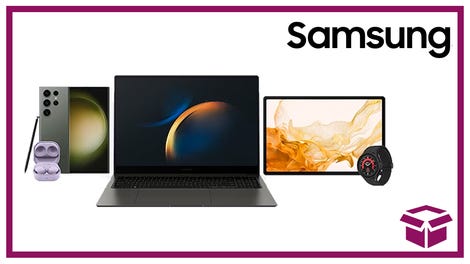 24 hour deals
Discover Samsung - Daily Deal
Seeing endless torrents of shredded gadgetry flow by sure is cathartic. It's the fate you dream of for your stalled printer or shoebox of old cords you keep in a closet for some reason. But it's also a grim reminder of just how much waste is being produced by our obsession with electronics.
The materials that go in and out of places like Hugo Neu are recycled to the best extent possible. But there's still a huge amount of e-waste that is thrown right into dumps and landfills, with no proper disposal of hazardous materials. Efforts to collect e-waste are growing, but it will take time before it becomes as easy and widespread as recycling bottles and cans.
Video by Michael Hession & Nick Stango