Saturday's test of the MOMO-2 unmanned rocket, which was scheduled to be the first privately funded Japanese rocket to reach space, went very poorly for Interstellar Technologies' Takafumi Horie, a convicted securities fraudster who a 2014 Financial Times profile dubbed "Japan's enfant terrible." Footage of the event showed the one-and-a-quarter-ton rocket disastrously failing mere seconds after it left the launch pad, falling back to the ground and detonating in a pretty big explosion.
Per Agence France-Presse, though no injuries were reported during the incident due to all launch staff being some 600 meters away in a secure launch center, the incident is a major setback for Horie and Interstellar:
Interstellar Technologies, founded by popular internet service provider Livedoor's creator Takafumi Horie, launched the unmanned rocket, MOMO-2, at around 5:30 am (2030 GMT Friday) from a test site in Taiki, southern Hokkaido.

But television footage showed the 10-metre (33-foot) rocket crashing back down to the launch pad seconds after liftoff and bursting into flames.

No injuries were reported in the spectacular explosion.

The launch was supposed to send the rocket carrying observational equipment to an altitude of over 100 kilometres (62 miles).
No satellite was on board for the launch.
Photos posted to Interstellar's Facebook page showed the rocket charred and in pieces, though the company wrote there was no significant damage to the launch facilities.
The first MOMO rocket failed in July 2017, the Yomiuri Shimbun reported. Engineers lost contact with the craft in midair, though it was estimated to have achieved a height of around 12.4 miles (20 kilometers).
G/O Media may get a commission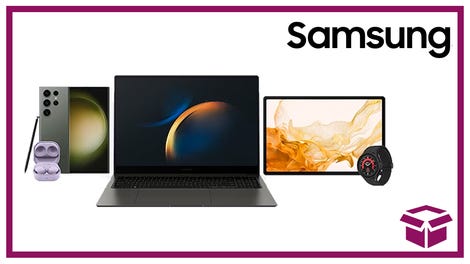 24 hour deals
Discover Samsung - Daily Deal
"We have never seen a failure like this," Horie told reporters, per the Asahi Shimbun. "We are thinking about what we can do to maintain some tie to the next step even as the future remains barely visible." Takahiro Inagawa, Interstellar's president, added that current indications were that the rocket suffered some kind of engine problem.
Inagawa added that "We could not accomplish what we were expected to do. I feel sorry for that," but "I feel that I would like to keep giving it a shot," the South China Morning Post wrote.

According to Engadget, while Interstellar's two failures have been high-profile, the failed 2017 launch cost just $440,000 compared to the average Japan Aerospace Exploration Agency cost of $1.8–$2.7 million. One of the ways that Interstellar has tried to drive down the price of their launches has been using "readily available" electronic components, the Asahi Shimbun wrote, though without a successful test under their belt any cost savings remain theoretical.
[AFP]