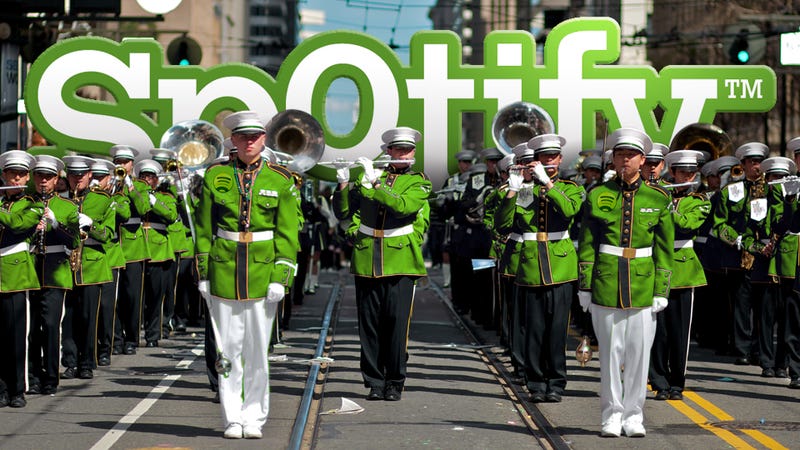 Spotify is great—like having an angel pour delicious gravy into your ears with a golden baster. And now it's finally in the US! Want an account? Yes—so we're giving some away 100 of 'em to our beloved, faithful commenters.
The Goods
100 free (the ad-supported flavor) Spotify accounts. One could be yours!
How to Enter
This is very easy—just leave a comment on this very post. But there's a twist! You need to post an awesome animated GIF with your reply. Like... this one:
See his face? That's how you're gonna feel with your brand new Spotify account. The first 100 of you to pop a rad GIF in the comments win the loot.
And that's it! Good luck—we hope (100 of) you enjoy your unlimited streamin' dreams.

All standard Gawker Media contest rules apply, naturally.