Get ready for Doctor Who's big finale with a fresh round of hints. Tom Cruise's post-apocalyptic repairman movie finds a love interest. Fringe is planning some surprising returns for old characters. And finally, a Roald Dahl classic gets a big-screen adaptation!
Spoilers from here on out!
Top image from Doctor Who.
The Avengers
How I Met Your Mother's Cobie Smulders discusses her time playing S.H.I.E.L.D. agent Maria Hill:
I had no idea what it was gonna be like at all. I was so happy to see a friendly face in Joss Whedon because I know him socially. - But [the film] was huge; the magnitude of it. I mean, just the amount of people it takes to make a film like this and move out to Albuquerque, New Mexico; People were working on the movie almost seven months before I arrived there...

I hired this amazing black-ops trainer to teach me how to hold a gun, take me to a shooting range, how to hit, how to hold myself, how to walk and basically how to look. I don't do a ton of fighting in the movie, which is why I wasn't offered a trainer, but I wanted to look like I had the ability to. And I really just got down and dirty with the character, but then I finally went on set; when you're about to roll, all the "blubbity blue" you've been working on kind of messes with. And you become a little bit detached.
Smulders also revealed she's signed for seven more films after this one, though that's more of a speculative thing than an actual commitment. She also confirmed that the movie retains Maria Hill's Chicago origins from the comic book, and Smulders tried to incorporate a bit of Chicago into her performance. [Comic Book Movie]
Grains of salt at the ready, but here are some tidbits from a reputed inside source all about the S.H.I.E.L.D. Helicarrier, how the NASA facility location fits into the movie, and some details on the first trailer:
One of the things the source told me is that in concepts, the Hellicarrier looks like a huge F-14 with stubbier main wings and large hovercraft blades in all 4 wings. Plus, here is an interesting thing: it has a cloaking device. Next, it was previously reported that they will be filming some scenes at the NASA facility. Well, in the film, it looks like that is a S.H.I.E.L.D. lab where they are studying the Cosmic Cube.

With the trailer being released soon, word is that we'll see the aliens' ship blowing stuff up from the Cleveland filming. Of course with visual effects and everything else. There is a scene where they shoot missiles down onto the street blowing all the cars up. And finally, the source mentioned that Loki is brutal in this movie. Pure evil and more hands on and physical.
G/O Media may get a commission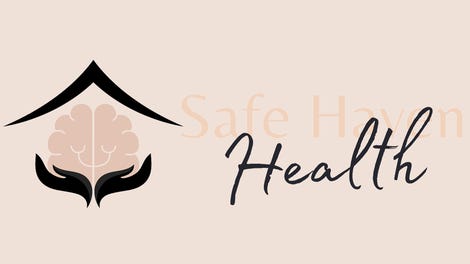 Addiction counseling
Safe Haven Health
Again, it's best to treat reports like this with skepticism, but there are some interesting details here if they are true - in particular, the depiction of Loki and the presence of a S.H.I.E.L.D. cloaking device. [Comic Book Movie]
---
The Dark Knight Rises
Here are some more set photos from Los Angeles. [Superhero Hype]
Here's a set video. [Comic Book Movie]

---
Robocop Reboot
Director José Padilha clarifies that his proposed casting of Michael Fassbender was a strictly hypothetical matter, and Fassbender is simply an example of the sort of actor he'd want for the role, and one he simply named off the top of his head. (Of course, we're at a point where Fassbender is going to be rumored for every mid-level blockbuster, so we're really just getting a start on the inevitable rumors.) Padilha also explained where he's going with his version of the story:
[RoboCop] is a man who's been transformed by technology for certain purposes. And so that premise alone touches so many interesting subjects. What does it mean to be immersed in automated systems and deprived of free will? What does it mean to be used by corporations for certain purposes? How does the media spin things around to make certain interests accepted by the public? Those are all things you can see in the first 'RoboCop,' and those are all things that are coming closer and closer to being real. Science is taking us there. And so that premise alone is really interesting to me.
[IFC]
---
Horizons
Suddenly ubiquitous actress Jessica Chastain, whose half dozen films released this year include Tree of Life and The Debt, has reportedly been cast as one of Tom Cruise's love interests in this post-apocalyptic film from Tron Legacy director Joseph Kosinski. The film - which actually is no longer called Horizons, but that's the most recent working title - is a love story set on a charred future Earth in which most of humanity has evacuated to settlements above the clouds. Cruise is a repairman living on the surface who meets a mysterious woman, who he then falls in love for. However, that's not Chastain's role. She is "Cruise's lover and partner, who tethers him to the world above the clouds while he's doing repairwork. She becomes none-too-happy when she discovers he has fallen for anther woman." [Heat Vision]
---
Tron 3
Bruce Boxleitner - Tron himself! - gives this update on where things stand, confirming that they don't have a script yet:
That's all in development right now. I mean, anything can happen but it's still being done. I think it's common knowledge. It's been out there on sites, there was a news thing in Variety and Hollywood Reporter as well, that there's a writer on it, [David] Digilio… He's in development writing it now.

But that's looking good?
I guess so. I don't know. They don't talk to me about these things. But I do know that the plan now is that I'm included in that as well. I'm sure I will be.
---
The Adventures of Tintin: Secret of the Unicorn
Here's a German TV spot.

---
The B.F.G.
E.T. writer Melissa Mathison is reportedly working on an adaptation of Roald Dahl's beloved children book, 1982's The B.F.G. (short for the Big Friendly Giant), for producers Kathleen Kennedy and Frank Marshall. [The Wrap]
---
Red Dawn
The super-delayed remake is finally set for a release in 2012, with FilmDistrict stepping up to handle distribution. The movie, which digitally altered its villain from China to North Korea to improve its international appeal, is probably being released now mostly to capitalize on star Chris Hemsworth's subsequent rise to fame. [The Los Angeles Times]
---
Green Hornet 2
In case you were wondering — no, Seth Rogen is pretty sure this isn't happening. [Collider]
---
Doctor Who
Here's the BBC America trailer for "The Wedding of River Song." [Den of Geek]

Here are some teasers for the big finale:
- The Doctor wonders if he could be the fifth member of something
- There's the return of an old look for the Doctor
- There are some unexpected (truly unexpected) returning characters
- There's a moving tribute to an old friend
- The Doctor offers [an] eye for an eye patch
- There are some peculiar postmen
- Somebody's portrait looks nothing like them
- The episode title may not be as much of a red herring as you might think. But then again…
- Bow ties are not just cool, they're useful on occasion
- It's a bit of a gamechanger
- The eye patch is explained
There's more at the link. [SFX]
---
The Sarah Jane Adventures
Here's a bunch of promo photos for the first story, "Sky", as well as some cast photos. [Blogtor Who]
---
Fringe
Executive producers Jeff Pinkner and J.H. Wyman promise more returning characters this season:
PINKNER: The answer is yes, there will be returning faces. We hate to spoil things, but there will be characters that you'll be delighted to see again, and some that you'll be surprised to see again
WYMAN: And some you may have seen before, that come back in a completely different context.
They also promised that Massive Dynamic still has a role to play in the show:
WYMAN: Oh, no, it's definitely a large part of the architecture, and you will definitely see what I mean as episodes roll out. Like I said about Peter, that's a huge part of the program that we never want to lose.
PINKNER: You may or may not have noticed that the bridge – the space between the two universes – has Massive Dynamic signage because that is now a joint military-Massive Dynamic operation to protect that area.
WYMAN: Yes, they definitely have the patent on that.
There's a ton more at the link. [Collider]
Here are some promo photos for episode three, "Alone in the World." [Daemon's TV]
---
The Walking Dead
Here's another season two trailer.

Here are some promo images from Entertainment Weekly. [SpoilerTV]
Here's a very brief synopsis for episode four, "Cherokee Rose":
Shane makes a deadly sacrifice; the group tries to hang on between living to die or dying to live.
---
Terra Nova
Here's a cast interview.

Here's a behind-the-scene video presented by cast members Allison Miller and Naomi Scott. [Terra Nova TV]

---
Chuck
The show is currently casting the part of Sarah's mother, a possibly recurring role described as "a beautiful blonde who is, in essence, a walking hug." [TV Line]
Episode seven will reportedly be a Christmas episode. [ChuckTV]
---
Supernatural
Here's a sneak peek at this week's episode, "Hello, Cruel World."

And here's a promo for the next two episodes.

Here are some set photos for episode 7, "The Mentalists." [SpoilerTV]
---
Haven
Here's a sneak peek for the next episode, "Sins of the Fathers."

---
The Secret Circle
Here's a bunch of set photos. [SpoilerTV]
---
Additional reporting by Gordon Jackson and Charlie Jane Anders.