Earlier today, the BBC released new internal ratings figures for Doctor Who's most recent season, and they show it's becoming a growing trend that less and less people are watching live. But this isn't just happening to Doctor Who, it's happening for TV all over - especially when it comes to genre TV.
To start off, here's the figures the BBC released in a handy dandy graph, courtesy of the fine folks over at Doctor Who News:
The numbers above out of context might not seem too weird. There's a lot of people still watching the show in general, and over half of that audience is still consistently watching it Live or on the same day of broadcast - that's the blue section of each bar - in comparison to people who 'Timeshift' (watching it recorded through a DVR box within 7 days of the original airing) or catch later through the BBC's VOD service, the iPlayer. But those percentages become absolutely insane when you compare them to the rest of the BBC's programming: Only 62% of Doctor Who's audience this season watched Live, compared to the 86% average for the rest of the BBC. 9% Watched on iPlayer, compared to the average of 2%. Staggeringly, 24% timeshifted every episode, compared to the BBC average of 6%. Doctor Who's audience aren't just a little different, they're radically different.
It's something I've noticed in my own TV viewing habits - I watch plenty of TV shows, but so little of it done sitting down at a specific time and date, it's usually through a variety of VOD apps and websites. I'm watching The Flash and Arrow, and watched Game of Thrones earlier this year, minutes after they've broadcast on TV through Sky Go. When I wanted to rewatch Utopia's recent second (and now final) season, I fired up Channel 4's online player, I didn't look to see if there were any repeats showing. Even though I'm in the declining majority that watches Doctor Who live usually, I still ended up watching a few episodes on the iPlayer days later when I'd been out and about when the show first aired. And it's been the same for the friends who watch those shows too when we talk about them - they're rarely, if ever, watching live in front of the TV. It's on a computer, or their tablet, on a laptop or even on Phones sometimes. Even if it means missing out on seeing something as it's going out live, missing some of that discussion (not like us Brits aren't already at a disadvantage with that already) that's just become the way I've started consuming my TV by default. And as we get more and more broadcasters pushing their own VOD services - look at HBO Go becoming a standalone service making news headlines last month as a testament to that - that seems to be like it's the future of TV watching.
G/O Media may get a commission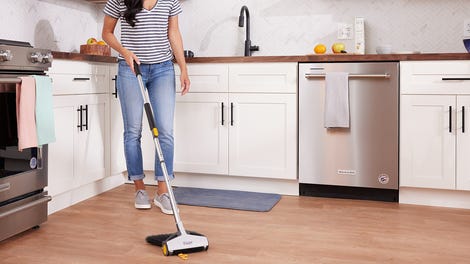 BOGO 50% Off
Flippr - BOGO 50% Off
But you'll notice it's all genre shows that are pushing that trend now - they're becoming the faces of these new services, they're the big pull whenever a digital platform or catch up service is advertising itself. Watch Game of Thrones wherever you want! Doctor Who on every advert for the iPlayer you can see! I think that's largely because the audience these shows foster - mainly us geeky types - are leading the vanguard, because we like this sort of shiny new technology aspect of it all as well. It makes sense that 'nerd shows' are what's driving On demand services and streaming and all that hot stuff that's been on the rise in TV land in the past few years, because already as fans of nerdy stuff, we're intrigued by the idea of newer technologies in our fiction - so why wouldn't we be interested in it when it comes to the way we watch our media, either? Genre TV breeds the sort of fan who's willing to try and evangelise new technology, especially if it makes our consumption of said genre TV easier for us. It's why you can see such a disparity in those figures for Doctor Who in comparison to any other BBC show. In a way, we're already living in the future of TV viewing in comparison to 'normal' audiences, because that sort of thing has always intrigued us in our media in the first place. And now, that interest is helping to slowly but surely change the landscape of Television consumption as we know it.
So, I'll throw this over to you guys - has the way you consume your favourite nerdy TV shows changed in recent years? Are you still watching stuff mainly live on TV, DVR-ing it for later or looking out to watch online - and if so, does it matter to you if you're not seeing it as it goes out? Or is that just the way TV watching is heading today anyway? Let us know in the comments.
---
You're reading Toybox, io9's new blog for all things pop culture. From merchandise to awesome fan creations, TV recaps and critical commentary on the hot topics of the day, you can find it all here!