You're looking at the first-ever electric Harley-Davidson motorcycle, coming to a showroom near you sometime in 2016. Here's what the LiveWire means for motorcycles, America and the future.
First, we should emphasize that "Project LiveWire," as you see it here, is not a production motorcycle. It's a rolling test bed not for technology, but to gauge customer reaction and slowly introduce people to the idea of an electric Harley.
Having said that, production of a bike like this is inevitable. Electric motivation has so many performance advantages over Internal Combustion engines, that even Harley can't ignore the technology for long. Motorcycle.com — an authoritative source for motorcycle industry insight and reviews — says we should expect a production LiveWire in 2016.
It's probably a good thing that the bike we see here isn't the final production model. While it looks admittedly awesome, its performance specs are distinctly…unimpressive.
G/O Media may get a commission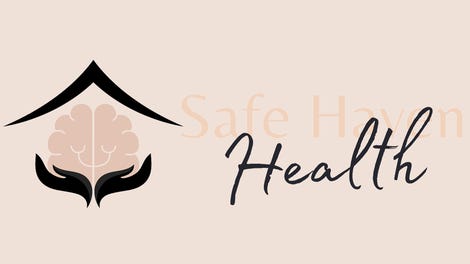 Addiction counseling
Safe Haven Health
According to Harley, the LiveWire's AC Induction motor makes 74bhp and 52lb-ft of torque. That's enough to give it a 0-60 time of less than four seconds, but only a disappointing 92mph top speed. Even less encouraging is the range, which stands at just 53 miles. No other specs are available at this time.
To put those numbers into perspective, the Sportster 883 — The Motor Company's cheapest American-made motorcycle — makes 54lb-ft of torque. While the single-speed LiveWire will develop its max torque from 0rpm, it's basically locked in 4th gear, where the Sportster is able to use its five gears to multiply accelerative force at the rear wheel. Expect outright performance from the two bikes to be similar.
The LiveWire is, of course, left in the dust of other electric motorcycles currently on-sale. The Zero Motorcycles SR makes 106lb-ft, for example, while the $59,000 Mission RS will reach 150mph and is the fastest production motorcycle currently on-sale, by lap times and in real world riding conditions. Both those bikes hail from the Bay Area.
Harley is very proud of LiveWire's soundtrack, which it describes as, "Fighter jet on aircraft carrier."
"Project LiveWire is just one element in our efforts to preserve and renew the freedom to ride for generations to come," states Matt Levatich, Harley's President and COO. The bike you see here is intended to both ease existing customers into the idea of an electric HOG, while tempting a new generation of rider with the promise of one.
"It is an intelligent move that will allow Harley to dip their toe into the eVehicle pond, stake a claim in it, then take their time with an actual saleable product rollout as they continue to evaluate the viability of the segment," explains Motorcycle.com's editorial director, Sean Alexander. "They'll be able to claim that they were the first major manufacturer to go beyond the scooter level with an electric. It's also a pretty smart move to complement their existing efforts to appeal to millennials."
I mean, why else would you be reading about a Harley-Davidson on a website about technology?
Marc Fenigstein, the CEO of Bay Area electric motorcycle startup BRD is similarly impressed. "After shedding Buell and MV Agusta, I assumed Harley didn't have the desire to take capital or brand risks on product expansion," he tells us. "But, this is an even riskier move than the [India-made] Street 500 and 750. And, it's been done pretty well; it's clean, functional and on-brand."
What does Harley's entry into the electric motorcycle space mean for startups like BRD? "The big kids dabbling in this space validates it for us upstarts," Marc explains. "Done right, this could change a lot of minds about what defines a motorcycle."
As an expert on the topic, with two production electric motorcycles of his own just over the horizon, we also showed Marc these pictures and asked him to help us figure out what's going on under the LiveWire's skin.
"The AC induction motor [designed with input from Mission Motors] is mounted transversely, a la the Moto Guzzi V-Twin or BMW boxer. That gives it the distinctive 'shotgun' look below the [Lithium-Ion] battery. Chances are, the bevel drive to the countershaft sprocket is what's producing that distinctive 'fighter jet' sound. The transverse format allows them to package a relatively long motor into a slim chassis and makes their electric motor a celebrated and distinctive feature, similar to their V-Twin being the central feature and brand statement in their gas bikes."
"Speculating on performance will get me into trouble, particularly without a weight spec," continues Marc. "Generally speaking, power cruisers are a great application for electric if you can convince that customer to try them. Often, these are bikes that live in a city, racing stoplight to stoplight. They travel relatively short distances at low speeds and live for the drags, something which doesn't require a lot of battery and electric motors do very, very well."
"I'll reiterate that I think they did a great job in design," Marc concludes. "Such a sensitive legacy can be a crushing constraint on a product that needs to communicate 'future.' The Harley team managed to make something that is distinctively a Harley-Davidson, but nothing about it feels retro or outdated. I'm also glad to see some relatively aggressive steering angles and riding position. Should be really fun to ride!"
Between now and production, Harley plans to tour the LiveWire around the country, giving test rides and soliciting rider feedback. That'll kick off with a road trip down Route 66.
IndefinitelyWild is a new publication about adventure travel in the outdoors, the vehicles and gear that get us there and the people we meet along the way. That doesn't have an awful lot to do with Harley's, but I'm the only guy around here that rides, so... Follow us on Facebook, Twitter and Instagram. Potato, Potato.