Plenty of science fiction shows us the political and social fallout of an apocalypse. But what will the end times do to our pop culture? Mr. Burns, a play opening this month in New York, does a magnificent job plunging us into a post-pandemic future — by exploring how people will remember The Simpsons.
All photos by Joan Marcus
Written by Anne Washburn and directed by Steve Cosson, Mr. Burns begins a few weeks after a horrific pandemic has wiped out most of civilization. We never see the carnage — we only hear about it in the form of rumors and stories shared by a small group of people around a campfire in the middle of the New England forest. As the play opens, the group is clutching guns and looking shellshocked. But they're also passing the time by trying to retell the story of the Simpsons episode Cape Feare.
Going through the jokes and the best lines has an immediate calming effect on everyone. Despite their fears that a nearby nuclear power plant might melt down because there's no one left alive to tend it, the group craves comic relief. We can feel, viscerally, how storytelling is keeping them all sane. And when a new guy stumbles into camp, he wins their trust first by putting aside his gun — and second by admitting that he's an enthusiastic amateur Gilbert and Sullivan performer who is willing to sing for them.
G/O Media may get a commission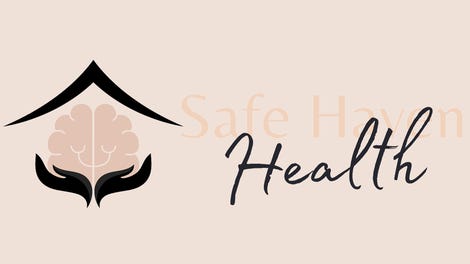 Addiction counseling
Safe Haven Health
Seven years later, we return to the same group — with a few additions — and discover that they've put together a theater troupe in the ashes of the pandemic. Because the electrical grid remains down, and the population is sparse, they don't have access to any recent pop culture. They're having to reinvent it, and there's a lively scene where the theater troupe debates how to recreate the exact feeling of commercials.
What's clever about this is that Washburn has chosen a kind of apocalypse that humanity has been through before. The first wave of bubonic plague that tore through Europe in the fourteenth century cut the population in half. It was a population crash so incredible that whole towns died, and bodies piled up in the streets of London. And our heroes have responded just as plague-era poets like Chaucer did. They're coping with the constant threat of annihilation by writing satirical stories and generally getting on with their lives.
There is a kind of ramshackle medieval flare to the play we see our characters staging seven years after the pandemic. In it, they recreate commercials as well as the Simpsons episodes that are their bread and butter — and even, in one memorable dance sequence, do an incredible mashup of "chart hits" from the 1980s through the 2000s. This is the kind of play you do in a world that looks back nostalgically to what came before, even the crappy stuff. They're all still reeling from the loss of civilization, and their play is intended as a distraction from present-day misery — as well as an evocation of the world they've lost.
This play offers a few key lessons in worldbuilding, too. We learn everything about what's going on beyond the confines of the theater from the dialogue. But there's never an "as you know Bob" moment. Instead, we discover what's going on through the jokes and conversations between rehearsals. As the players get nervous that they don't have enough episodes in their repertoire, we gradually realize that the theater troupe has set up a booth to buy lines from Simpsons episodes from random passerby — they're reconstructing these shows line-by-line from people's fading memories.
If oral history is all that remains of the Simpsons, what will happen to it over time? In a deliciously bizarre third act, set 77 years after the pandemic, we get to find out. There is no more backstage story. We are simply watching a play that is being staged in the future, where the Simpsons have become mythological figures fleeing from Springfield after Mr. Burns has wrecked it with his evil nuclear powers. The reference-heavy, Gen X irony of The Simpsons has turned into an opera, done in the style of an ancient Greek tragedy.
Mourning their lost home in Springfield, the Simpsons flee nuclear disaster on a boat (menaced by sharks, just as they were in the Cape Feare episode). But they are pursued by evil, in the form of a radioactive, poison Mr. Burns and his horrifying minions Itchy and Scratchy. Mashed into the play's structure are references to pop culture, and even to personal stories our characters told in the first act. Television has been knitted into an origin myth of this new world, born after the collapse.
What's incredible is how believable the transformation is, if you're willing to buy the idea that all records of our pop culture have somehow been lost along with the electrical grid. Essentially, this final act is a thought experiment that asks what would happen if our electronic culture abruptly changed into oral culture. Also, it explores what happens to culturally important stories, like the Simpsons, when historical circumstances change so dramatically that their original intent no longer makes sense. Humor becomes tragedy, and references just become part of the story. The audience no longer knows what the original Cape Fear is — they only know it through the lens of this comedy-turned-tragedy called The Simpsons.
Like I said, the whole thing is mind-boggling and yet utterly satisfying from the perspective of a thought experiment. It is in the nature of stories to get retold over and over. And in Mr. Burns, we get a glimpse of what that retelling might look like in a future world that is very different from our own.
This play is mind-bogglingly weird, totally original and genuinely moving. If you're in the New York area, definitely get out to see it.
Mr. Burns is playing at Playwrights Horizons, now through Oct. 6, Tues & Wed at 7, Thu-Fri at 8, Sat at 2:30 & 8, Sun at 2:30 & 7:30.
For more about the play visit the official website via Playwrights Horizons.
Also, if you're in the New York area and want to see Mr. Burns, we've got a special deal for io9ers!
Order by September 15 with code MRBIO9 and tickets are just:
$40 (reg. $70) for performances now thru Sept 15
$55 (reg. $70) for performances Sept 17-Oct 6

HOW TO ORDER:

Online: https://www.ticketcentral.com/playwrightshor…
By phone: (212) 279-4200 (Noon-8pm daily)
In person: Ticket Central, 416 West 42nd Street (Noon-8pm daily)