Let's say you saw a UFO. No, wait. Let's say one landed right in front of you and talked to you using a universal translator. And they let you take cell phone footage. Then they got back in their ship and flew away. Now what?
You never thought it would happen to you. You were just going out one night to take in the night sky, and you're on a deserted stretch of road, when you see a light in the sky moving strangely. Is it a plane? Is it a helicopter? Whatever it is, it's definitely coming closer. You whip out your cell phone and film the light getting closer, closer, and then - it lands. During the next five minutes, you do your best to keep the aliens in focus while talking to them and, let's admit it, peeing yourself just a little. After the encounter, when the aliens go off again to Dersterbetol Six (And I always wondered, why is there always a number after the planet. What kind of aliens call their planet something other than number one?) what you will have is shaky, confusing footage that's unambiguously ambiguous.
I have actually thought about this. My decision is made easier by the fact that my cell phone is the kind of thing that paleontologist would painstakingly chisel out of sedimentary rock, and so it can't take video. The only thing I would have would be my word. Still, even if I had a few minutes of confusing video footage, I think I would have treated this the same way as if I'd gotten lost at a family reunion and walked in on my great-grandparents having sex with their faces dusted with cocaine. I would quietly walk away and not tell anyone. Possibly I might drink and post an adulterated version of the story anonymously on an internet forum, for the emotional release, but that's it.
All I know is, I don't want to be one of those people who comes staggering out of the woods, announcing that I'd just met some aliens and had video of a glowing light as proof. The best case scenario is that no one even believes me enough for the show to go viral. The worst case is that enough people believe me and I am infamous forever. What about you? Would you tell the world and chance the consequences? Or would you think that, if aliens were serious about making contact, they'd find a more crowded place to do it?

On this week's show, we talk about the various people who have been kidnapped by aliens with Warehouse 13 writer and story editor Deric Hughes. He tells us about the first UFO abduction story that really got him interested in sci-fi. We also talk about what would constitute proof of alien contact. A shaky video, it turns out, is not it.
G/O Media may get a commission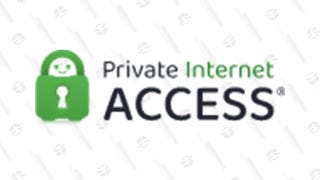 $3 per month
Private Internet Access | 2 Years + 2 Months Subscription