Sinister Six will come out two years before Amazing Spider-Man 3. Evangeline Lilly talks about Ant-Man, and there's a new trailer for If I Stay. Do we know who the new characters in American Horror Story are? Plus hints for every new Doctor Who episode. Spoilers now!
Top image: Avengers: Age of Ultron
Marvel
Marvel president Kevin Feige has hinted that we could see the return of two villains already used in the films. First, he commented that we could still see the "real" Mandarin:
There have been [talks]. That's one of the reasons we wanted to do the fun short that Drew Pearce wrote and directed. That was to clarify, 'Hey, just because we did this thing doesn't mean this other thing doesn't exist.' And as we were making Iron Man 3 — and I think Drew's spoken about this — that was always our intention, was that Aldrich Killian was perverting the notion of these things he's heard.

There's a little bit of that when he's doing his detective work in his lab after Happy's been injured outside the Chinese Theater. He's talking about, 'Okay, the Mandarin is taken from various iconographies and mythologies from across the world.' The idea was always there was somebody like this. There had been rumors of somebody like this, and Aldrich Killian just built on that, to make his version.
The other villain Feige mentioned was Red Skull, which seemed a less sure proposition:
Well, the way we showed his 'demise' in The First Avenger was to showcase to people that he could perhaps pop up again sometime. I honestly don't know when or where that would be.

G/O Media may get a commission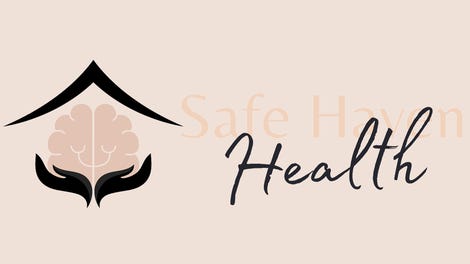 Addiction counseling
Safe Haven Health
[IGN]
---
Avengers: Age of Ultron
Hayley Atwell will return as Peggy Carter in the Avengers sequel. She told Entertainment Weekly, "We went out drinking one night and he was like, 'You know, it would be great to write something for you' And I was like, 'Yes, Joss, it would! It would be amazing!'" [Digital Spy]
---
Ant-Man
While Evangeline Lilly won't confirm she has a role in the film, she did have this to say about Edgar Wright's departure from the project:
Well I read the news and have followed the storylines of what's been going on with Ant-Man. And I think that it's always a tragedy when somebody works for six years on a passion project and then for, you know, whatever reason ends up distancing themselves from the project. But I think that ultimately when there's a massive collaboration happening with artistic people or anything that isn't film work is really a piece of art at the end of the day. That everybody wants to serve the story. Everybody wants to serve the art. And whatever it takes to make the best film is what needs to happen. So, I mean, I can think as somebody in the industry who's watched the headlines and sort of kept abreast of the news that it is a tragedy. But hopefully it's a tragedy that will serve the story.
---
Real Steel 2
And here she is talking about what could be in store for her character if they make another one:
I think that if we did a sequel, we never did talk specifically about what the sequel would be about. But there was talk about Bailey Tallet, my character, having a more prominent role in the second film. And I think that the reason behind that would be that we would carry on the theme of the first film, which is the emotional story in this little broken family. And because at the end of the film Bailey and Charlie seem to kind of get together and Max was connected to his Dad again, then the new little family nucleus has been created. So I'm sure the story would have evolved more around that family nucleus. But we'll never know 'cause I don't think a second film is gonna happen.
---
Sinister 2
Here's the press release announcing the film's release date:
Focus Features will release SINISTER 2, the sequel to the micro-budget horror-hit, wide on August 21, 2015. Ciaran Foy will direct the sequel which Scott Derrickson, the director of the first SINISTER, is writing with C. Robert Cargill. Derrickson and Cargill also wrote the original film. eOne is financing the film which Jason Blum is producing via his Blumhouse Productions banner along with Derrickson. Brian Kavanaugh-Jones, Charles Layton, and eOne's Xavier Marchand and Patrice Theroux are executive producing.
---
Sinister Six/Amazing Spider-Man 3
Sinister Six will be released on November 11, 2016 and The Amazing Spider-Man 3 in 2018. [Coming Soon]
---
If I Stay
Here's a new trailer. [Hypable]
---
Hunger Games: Mockingjay Part 1
Here's the poster released for Comic-Con:
---
Goosebumps
Here are a few more photos from the film. [Shock Till You Drop]
---
Mad Max: Fury Road
Here's the Comic-Con poster. [First Showing]
---
Box Trolls
Here's the new poster. [Sci Fi Now]
---
The Vampire Diaries
Matt is finally getting a father figure, according to EP Julie Plec:
"Matt Donovan's never really had a real father figure on the show and we've had this basic idea of really wanting a man in Mystic Falls that Matt can look up to," Plec tells Zap2it. "Now that all the supernatural creatures are stuck outside of Mystic Falls, who are these people that are still living there? This man is running the community protection services, and he's just trying to teach these young, 18-, 19-, 20-year old guys how they can make something of themselves. It's nice to see Matt having somebody he can bond with and connect to as he's kind of the last man standing in a weird way in Mystic Falls."
[Zap2It via Vampire Dairies Online]
---
American Horror Story
If this callsheet is real, it reveals the new characters' names. [SpoilerTV]
---
Arrow
In addition to saying that they'd like to bring back the Huntress and the Suicide Squad, Marc Guggenheim laid out the theme for season 3:
Every year, we start off with a theme. If Season One was about Oliver going from sort of vengeance to vigilante and Season Two was about vigilante to hero, this year, it's all about identity. And what is exciting about that, unlike the other two seasons, is that theme actually resonates with all of the characters on the show. Every single character has has a story and an arc that relates to identity, the theme of identity. So this is really the first year where Oliver's overarching theme is going to be really reflected in just about every character we have, so that's one of the things that really excites us.
---
The Flash
Joining the show in its first season will be Sgt. Bette Sans Souci – AKA Plastique. In the show, she'll be "a fetching young redhead who was a bomb specialist with the Army before she was injured by an IED in Iraq. Since being exposed to the Central City explosion, she can turn any object into a bomb with just a touch of her hand." [TV Line]
---
Sleepy Hollow
Jenny and Abbie's relationship will deepen in season 2, says star Nicole Beharie:
They're a lot closer because they've faced the tribulations, and they're learning more about their family — mom, dad, all that kind of stuff. But a few people step into the situation and put a wrench into it, and they end up butting heads.
[TV Line]
---
Supernatural
Here's Jensen Ackles on the journey Sam and Dean will go on this season:
Sam can't find him because he doesn't want to be found. Because [Dean is] having fun and he knows that if Sam finds him, he's going to do his best to reverse the demon in him. But he's like, "I've got the golden ticket." This might be a little heavy, but it made me think about heroin addicts. To them, they found the magic key. They found the recipe to happiness. People are like, "You can't do this. This is going to ruin your life," and they're like, "Screw you! This makes me feel amazing. I'm going to do this. You're the one that's an idiot. This is the best stuff ever." And… everyone else is watching this steady decline of this person. That's kind of demon Dean.
[TV Line]
---
The 100
Jason Rothenberg answered a few questions about season 2:
When "The 100" returns this fall for Season 2, how is the show going to feel different?

Jason Rothenberg: Season 2 is going to be really different because there's no Ark, there's no space element, so it's a really different feeling for the show. The season starts with everybody scattered to the wind and it's really about getting people back together, and figuring out who's alive and who's not. Nobody knows where anybody went. It's a big mystery as far as the people that got taken to Mount Weather. We know two are there, but nobody else knows what happened.

There weren't any of the 100 hiding in the trees, watching the Mountain Men gas their friends?

No, nobody saw those guys in the gas masks come in except for the people who got taken. There will be quite a bit of trying to figure out what happened. Did the Grounders take them? The fact that they're in Mount Weather, it's going to be a little while coming before they can figure it out. It might even take somebody in Mount Weather getting out to say, "You idiots! We've been over here!" That's not to say that's what happens, but ... well, yeah. [laughs]
More at the link. [Zap2It]
---
Resurrection
Joining the cast for season 2 will be Michelle Fairley (Game of Thrones) as Margaret Langston, described as "the formidable matriarch of the Langston clan … mother of Henry and Fred (Kurtwood Smith, Matt Craven), and dead for over three decades, she will reappear in Arcadia as one of the returned. Margaret brings with her knowledge of the Langston family's dark past, a past she is determined to keep hidden. Her return will have consequences for the entire family." [Entertainment Weekly]
---
Witches of East End
Sarah Lancaster will recur in season 2 as Raven Moreau, another character with a life-long "secret mission" and develops a relationship with Dash. [TV Line]
---
Doctor Who
Here are tantalizing new episode descriptions for season 8, from Steven Moffat:
801: A "huge introductory hour" that will find Clara trying to cope with the loss of her friend. "Mixed in with a truly terrifying monster."

802: A "gritty" Dalek adventure that goes into "the most dangerous place in the universe — the last place the Doctor should be."

803: A "Doctor meets Robin Hood" adventure that finds Twelve questioning whether or not he's a good man.

804: A Moffat-penned departure that's a "complete departure" for him as a writer. "It's the story of a date and the Doctor having what appears to be a mild nervous breakdown." Basically, it's downtime for the Doctor, but with a monster.

805: A heist episode with a "crackling monster" and Keeley Hawes.

806: An "absolute hoot" of an episode that Moffat compares to "The Lodger." This will explore how slipping away with the Doctor affects his companions.

807: "Proper drama. With monsters, and all the 'Doctor Who' stuff that you could want." Also features a callback to an old episode.

808: A "brilliant" script and monster, with another callback to a Matt Smith episode from his first series. Also features the band Foxes, and the Doctor peaceing out for "several years."

809: A horror episode, that apparently made everyone clap and cheer at the read-through.

810: A "heartfelt" fairytale that is "quite different."

811/812: A two-parter with Cybermen! "It's about Clara and the Doctor, and the fact that the way they interact might not be healthy for everyone around them." Will also feature UNIT.
[MTV]
---
The Strain
Here's the synopsis for episode 1.06:
Episode 1.06 - Occultation
(Airs August 17, 10:00 pm e/p)
After warning Kelly to leave the city with Zack ahead of the spreading plague, Eph is arrested by the FBI. Eichhorst has one final job for Gus, while Setrakian realizes that the coming eclipse is the tipping point for virus infection and the beginning of the end.
Written by Justin Britt-Gibson; directed by Peter Weller.
---
Grimm
Here's a look at episode 4.02, courtesy of Bitsie Tulloch:
And here's a look at that "Octopus Head." [TV Guide]
---
Additional reporting by Charlie Jane Anders and Madeleine Monson-Rosen
---