Each year the People's Design Award honors a groundbreaking design that improves daily lives. Last year's winner, the Pack H20 Water Backpack, was a more efficient way for people to carry drinking water long distances. This year's nominees were just announced, and they include mushroom bricks, smart lighting, and multiple haptic wearables. Now, you can vote for your favorite.
The winning product will become part of the collection at the Smithsonian's Cooper-Hewitt National Design Museum, which chooses People's Design Award as part of the larger annual National Design Awards. In the past the museum opened up the nomination process to the public, which, although interesting to see what "the people" actually thought merited the country's top design award, ultimately elected some rather puzzling winners, like TOMS Shoes. This year, a panel of experts pre-selected the 20 nominees, which are almost all worthy to win, in their own way.
You can view all 20 nominated designs and vote for a winner through October 6. The People's Design Award will be announced at the National Design Awards Gala on October 9. [National Design Awards]
---
G/O Media may get a commission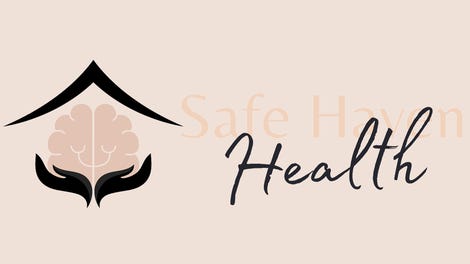 Addiction counseling
Safe Haven Health
This fitness tracker isn't a blingy watch, rather it's more like a tiny circuit board sticker for your skin. The patch can monitor things like heart rate and submit data wirelessly directly to your doctor, but also tracks other wellness indicators which may lead to early diagnosis of illness like Parkinson's Disease.
---
This new bionic arm for amputees offers some of the most sophisticated technology around: Electrodes embedded in the muscles can interact with a computer to send signals to the prothesis. The level of precision is unprecedented, especially when witnessing actions like picking up a grape.
---
There are lots and lots and lots of gadget chargers out there, but this one just feels more like the devices we want to charge. This solar-powered battery charger looks attractive and doesn't take up as much space as other charging stations. Plus, the case can be customized.
---
It looks like a beautiful wood-bound book, but the Lumio unfolds to reveal illuminated "pages" which contain a controllable LED light. The result is a warm, energy efficient lamp that's battery-powered for ultimate portability. This was a big hit in our Home of the Future earlier this year.
---
Watching this hydrophobic shirt repel liquid seems like an internet hoax, but let us assure you that it's real, thanks to a layer of silica that coats the fabric. The silica actually creates a microscopic cushion that makes it practically impossible to stain, no matter what you splash it with.
---
These haptic insoles can be inserted into your shoes to help direct you to new adventures in your city. After you type up a navigation route on your phone the shoes will communicate with you via "vibrotactile ticklers" to point you on your way. They might also nudge you to stop at a cool new restaurant.
---
Mushroom Building Blocks
The invention of "mycotect" Philip Ross, these blocks are made from the mycelium fiber found in mushrooms, which is surprisingly strong and resistant to water, fire, and mold. The result is a sustainable construction element that could easily replace more toxic materials in insulation or concrete.
---
Another lighting concept, but this one actually helps you get more rest. The bulb can function like a regular light or be switched into nighttime mode, where the light imperceptibly dims over 37 minutes. This gradually helps introduce your body to a more restful night's sleep.
---
More haptic wearables, this time a glove that can act as a Braille translator. How it works is by training your hand using tiny vibrating motors in the knuckles of the fingerless glove. Using purely kinetic prompts, the gloves were able to teach people how to read and Braille. That's pretty amazing.
Which of these designs would you select as having the most impact on everyday life? Check out all 20 nominees here.
---