Spider-Man director Marc Webb has collected a gang of potential Peter Parkers for his new Spidey reboot. And now that we know it's not Percy Jackson, let's see who's on the short list for Columbia's new Spidey picture.
The Hollywood Reporter has the potential casting list for Webb's Peter Parker, and we've ranked them in order of our possible favorites. To be fair, we're quite interested in each Parker candidate.

Jamie Bell:
It's Billy Elliot! But, you may remember him best as the eager young go-getter Jimmy from Peter Jackson's King Kong, or as the only cast member actually acting in Jumper.
G/O Media may get a commission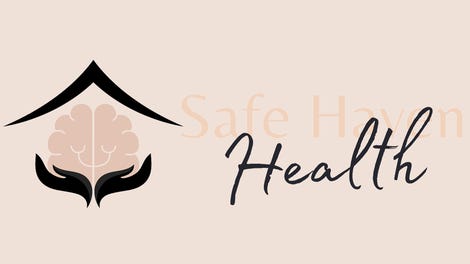 Addiction counseling
Safe Haven Health
Why he's the next web-slinger: He is a great, engaging actor. Also, if you've seen Billy Elliot you know he's got the poise that a web-gliding superhero would need to possess. Still, he's no light-weight have you seen how ripped Bell got in The Eagle of the Ninth? Wow.
Why this spider should be squashed: He may be looking to get out of comic book movies, seeing as how he's already Tintin in Jackson and Spielberg's, The Adventures of Tintin: The Secret of the Unicorn. Bell is also starting to show his age a tad, but then again Hollywood rarely has a problem with casting 24-year-old actors as high-schoolers.

Andrew Garfield:
Garfield won our hearts in The Imaginarium of Doctor Parnassus, and you may remember him as Frank in Doctor Who's two-part "Daleks In Manhattan" storyline.
Why he's the next web-slinger: Yet another strong contender due to his acting skills alone.
Why this spider should be squashed: No matter how hard we try, it's hard to imagine him as the hero as opposed to the sidekick or comic relief.




Josh Hutcherson:
This kid has been in the movies for a long time. So far we've seen him in Zathura, Journey to the Center of the Earth and The Vampire's Assistant, and we're looking forward to seeing him in the Red Dawn remake.
Why he's the next web-slinger: Hutcherson looks like a teenager because he actually is 18 - so there's that. Plus he has one of those, "where-have-I-seen-him-faces."
Why this spider should be squashed: Sadly, not many people can answer the above question.




Frank Dillane:
Hey, it's Tom Riddle from that one Harry Potter movie.
Why he's the next web-slinger: His Riddle was chilling.
Why this spider should be squashed: Can he play anything besides a chilling evil child?




Alden Ehrenreich:
This fella has a killer back story - according to THR he was discovered by Steven Spielberg who saw his comedy video at a bat mitzvah. He was later cast in Tetro.
Why he's the next web-slinger: Being virtually unknown has its perks. Plus he's "Spielberg's" boy.
Why this spider should be squashed: Being virtually unknown has massive drawbacks as well. And they gotta get the kids in the seats somehow.