Polish photographer Magda Wasiczek isn't interested in showing the world exactly as it is. Instead, her unique vision presents nature as an idyllic paradise of fairy tales.
All images by Magda Wasiczek. They are republished here with permission.
Photography, says Wasiczek, raises awareness to the beauty of nature. "I've learned to see things invisible, to enjoy a million small details [to] which I previously did not pay attention."
G/O Media may get a commission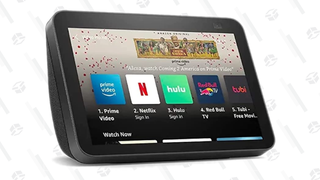 Photographing nature "became my way of life and the cure for all evils...I do not know who or why, [or] what strength created the world that surrounds us."
"I hope that looking at my pictures, for a while, [will] wake up a child inside of [us], because the world in the eyes of children [are] always more colorful, fascinating, mysterious and full of surprises."
Check out Wasiczek's Flickr stream.