Today at CES, I met with Steven Sinofsky, Windows 7 development chief, and asked about the unprecedented free-for-all Windows 7 Beta available tomorrow to anyone who's interested. Is this the "free upgrade" people wanted?
When I asked him if it was an unprecedented move, passing out the whole operating system to anyone and everyone who wants it, he said that technology limited previous rollouts. Windows 95's beta test group was 600,000 strong, downloaded mostly from dial-up via FTP sites. He says he even remembers putting out DOS in 1992, and getting 50,000 downloads—within a day. This, though, the combination of the TechNet and MSDN subscriber downloads with the open beta for all, will dwarf those previous OS beta runs. So I asked the obvious question: Are people going to dump Vista for this, wholesale?
I can't speak for what people are going to do. What we're trying to do is involve people in the development of Windows 7 in a way that anyone can choose what their appropriate level is—hardware and computer makers who are deeply involved because that's their job, enterprise customers deciding to dedicate people to work with us at a very high bandwidth, we have other enterprise customers who want to kick the tires; we have enthusiasts—your readers—going crazy to be able to download it and that's awesome.

We have different ways we have people involved. At one extreme, they're part of the professional beta programs and they log bugs and they have feedback. And at the other extreme, all we need them to do is run the product, and their installation telemetry—things that are optional as part of the retail product are part of the beta, the telemetry, what devices you plug in and all that, and at some level, those are all super helpful to us.
I mentioned to him that one the recurring comments from the original Windows 7 walkthrough was that this should be a service pack or, better yet, a free upgrade to Vista. So I asked: Is this a free upgrade to Vista?
Technically if you have a Vista machine you can install this and it will install an upgrade. That's part of what we're letting people test. But that's not a product offering. This is an offer to test the product. I would remind readers that this is a beta product. This is not a done product. That means there are bugs in it that are in the process of being fixed, it means there are bugs we're going to discover, and we're not servicing it like a real product.
G/O Media may get a commission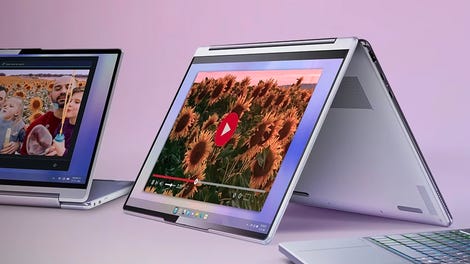 up to 70% off
Lenovo Spring Clearance
Basically, he's saying enjoy it, but know its limitations in trying to be the be-all end-all answer to your Vista problems.
If there's anything more from the interview that I need to share with you, I'll publish it tomorrow. Meantime, let us know how your Windows 7 beta experience is going. [Microsoft Windows 7]