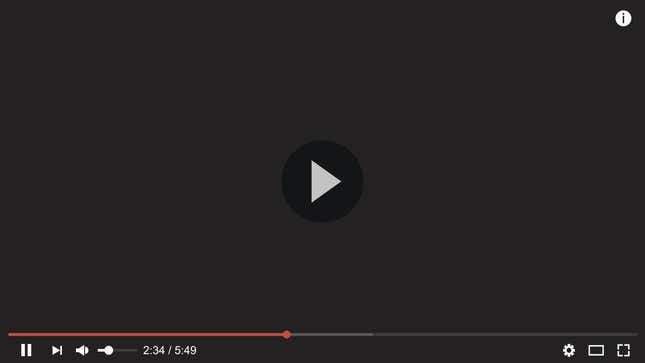 YouTube is cracking down on users determined to evade its ads and has given some of them an ultimatum: Turn off your ad blocker or subscribe to YouTube Premium. Ad-blocking users who don't opt for either of those options won't be able to watch videos on YouTube at all.
Meta's Apparent Firing Goof
The measure is part of a limited global test being carried out by the company to ensure advertisers continue to get the most views for their money, Bleeping Computer reported. Alphabet, YouTube's parent company, reported that the video app experienced its third straight quarterly decline in ad revenue in late April, prompted by the volatile digital ad market and broader economic uncertainty.
YouTube's ad blocking test was spotted by Reddit users earlier this week, who encountered a pop-up that stated "Ad blockers are not allowed on YouTube" when they tried to watch a video.
"It looks like you may be using an ad blocker," the message on the pop-up reads, according to a screenshot shared on r/YouTube. "Ads allow YouTube to stay free for billions of users worldwide. You can go ad-free with YouTube Premium, and creators can still get paid from your subscription."
Users are then given the option to disable their ad blockers or subscribe to YouTube Premium, which costs $11.99 per month. A YouTube Premium subscription lets subscribers watch YouTube ad-free, play videos in the background while using other apps, allows offline downloads, and provides access to YouTube Music.
A YouTube spokesperson told Bleeping Computer the pop-up was authentic and part of a "small experiment."
"We're running a small experiment globally that urges viewers with ad blockers enabled to allow ads on YouTube or try YouTube Premium," the spokesperson said. "Ad blocker detection is not new, and other publishers regularly ask viewers to disable ad blockers." Gizmodo reached out to YouTube for comment on Thursday morning but did not immediately receive a response.
Users fumed over the blocker-blocking test on Twitter, where the term "adblock" was a trending topic on Thursday morning. "Stop forcing ads down my throat and maybe I'd stop using an Adblock. How is this so hard for sites to understand?" Twitter user @Thunder_THR stated.