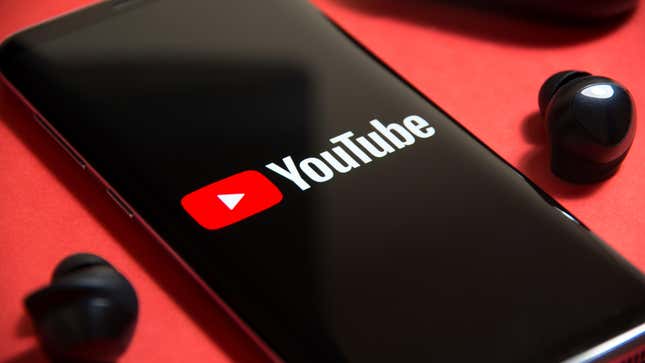 As YouTube continues to pour its energy into its TikTok clone YouTube Shorts, it's leaving its Snapchat copycat in the dust. YouTube is officially shutting down its stories feature in just a few weeks.

How To Remove Followers From Twitter
Through the Stories feature, YouTubers could post disappearing messages much the way users can on Snapchat or Instagram, except YouTube Stories stay live for 7 days instead of 24 hours, and allow comments. It was a bizarre move for the platform obsessed with long form content, but once TikTok proved that short content is king, YouTube shifted gears. The company is killing Stories to focus more on its TikTok clone YouTube Shorts, and the feature will close to users on June 26.
"Starting on 6/26/2023 the option to create a new YouTube Story will no longer be available. Stories that are already live on that date will expire 7 days after they were originally shared," wrote Meaghan Sullivan of YouTube Product Communications in a blog post. "While Stories are going away, we've seen that both Community posts and YouTube Shorts are great alternatives that can deliver valuable audience connections and conversations."
YouTube first released Stories in 2018, unabashedly lifting the idea for stories from Snapchat, who put it on the map in 2013. As The Verge reported at the time of release, YouTube first announced the feature in November 2017 before releasing it to 10,000 channels in November 2018. The release was met with mixed reaction from the YouTube community, with veteran creator Phillip DeFranco calling Stories "weird" and their lack of swipe up and video linking features a "missed opportunity."
While its failed to capture the magic of disappearing posts, YouTube has apparently struck gold with its TikTok clone called YouTube Shorts. According to the company, YouTube Shorts garnered 1.5 billion monthly viewers in June 2022, less than a year after its global release in July 2021.