Try as I might, I just can't cut the cord. For more than five years, I've tried to wean myself off cable—for which I pay $140 a month—in favor of a streaming-only solution. I just cannot live on Hulu and Netflix alone. Is YouTube TV my savior?

I know that with my absurd cable package I'm spending a lot of extra money on channels I don't watch, but so far, the streaming TV bundles from the likes of Sling TV, DirecTV Now, and PlayStation Vue each have major drawbacks. Sling TV is great in theory—offering access to local channels, ESPN, and other big networks for just $20 a month—but two years after its launch, it still has buffering issues when playing back popular programs. DirecTV Now has the best channel selection, but our early tests with the apps showed a buggy experience, and the introductory pricing that made it so attractive is now gone. PlayStation Vue is pretty good, but I don't have a PlayStation and the PlayStation Vue apps could use some love.
Now YouTube is in the live TV game with YouTube TV. For $35 a month, customers in five cities (New York, Chicago, Los Angeles, Philadelphia, San Francisco) get access to about 50 channels.
Yet the channel selection leaves something to be desired. Having access to local channels is excellent, and the various cable networks owned by NBC (USA, Syfy, CNBC, MSNBC, Bravo), ABC (Disney, ESPN, Freeform), and Fox (Fox News, FX, FXX, Nat Geo) are great, but not having any of the Time Warner/Turner networks (CNN, Cartoon Network, TBS) or Viacom networks (Comedy Central, MTV, Nickelodeon) is a huge bummer. AMC Networks is joining soon, meaning subscribers will have access to AMC, Sundance, IFC, and We TV. 
G/O Media may get a commission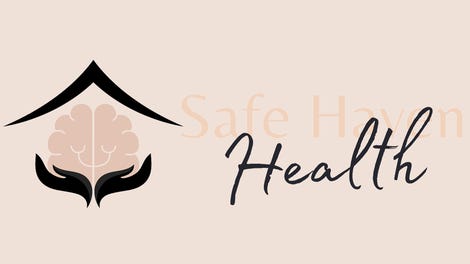 Addiction counseling
Safe Haven Health
Despite YouTube TV's relatively weak channel selection, the rest of the service is refreshingly well built. The app is available on desktop via a web browser, as well as on iOS and Android. The desktop experience and the mobile apps are excellent. The interface is very similar to the existing YouTube app, with three tabs for Library, Home, and Live TV.
When it comes to watching live programming, playback is exceptional. It makes sense since YouTube has a lot of experience serving video at scale. Whether I was watching while waiting for the subway, in a cab, on the crappy wi-fi in the office, or in my apartment, I never had dropouts, and the app was automatically able to adjust content quality based on my connection strength. I tested the service on its first day of full operation, so it's unlikely many people were using it at the same time, but YouTube TV did not have any of the buffering or stream quality problems we've experienced on other services.

In addition to live TV, one of the hallmark features of YouTube TV is its unlimited cloud DVR. Simply browse shows or upcoming programs and tap a "+" button to record the program when it airs. Recordings show up in a library for playback later and episodes can be stored for up to nine months. When a show is available for playback, it does so without any ad breaks. YouTube TV doesn't put any limits on how many shows can be recorded at once or how many shows can be saved in the library, which makes this a great way to access content.

Beyond recordings and live TV, a lot of on demand content is available in the app, too. I watched past episodes of Riverdale or Bob's Burgers, and even some (sadly edited) movies which appeared on FXM. Going to a specific show's page reveals what episodes are currently available to watch, what episodes have already been stored in the user's library, and what episodes are upcoming.
Yet's there's a big downside to YouTube TV: actually watching it on a TV. Right now, the only way to play content on your set is through a Chromecast or a Chromecast-enabled TV. And no, if your TV supports the less robust Google Cast protocol (as my TV does), that's not enough. I had to make a mess out of my apartment to find a Chromecast buried in a drawer to get to my Riverdale. When I tried to AirPlay content to my Apple TV from the iPhone or iPad app, I was limited to audio-only playback, I assume because of whatever DRM Google had to put in the app.
It's a huge bummer for the millions of people who have set-top boxes that aren't Chromecasts. Google will give users who pay for one month of service a free Chromecast (they start at $35 otherwise), but if you already have a set top box, that's just another device to clog up an HDMI port. Does Google seriously expect me to keep a Chromecast plugged in for a single app? Not going to happen.
Still, elements of YouTube TV feel like the future. It's not quite the holy grail merger of live TV and on-demand content like Hulu's upcoming live product seems to be. YouTube's channel selection isn't as robust as what you get from DirecTV Now—but the critical component, video playback, works extremely well. The apps are well-designed, and the price of $35 a month is reasonable for people that are happy with local channels, some cable favorites, and lots of sports. If YouTube TV can manage to sign-up more major cable networks and broaden its playback options, this has real potential.
README
The lack of access to Turner/Time Warner channels is a huge bummer. I really wanted to rewatch the Rick and Morty premiere last night and had to use my cable box.
Viacom channels are also missing in action (no Comedy Central, no MTV), but Viacom hates all of these bundles right now.
It's not clear if you can use YouTube TV as a TV Anywhere login in various TV apps; I reached out to YouTube for comment and will update if I hear back.
Content stored on the cloud DVR is commercial free, at least for now. That's super nice.
The lack of AirPlay/third-party TV apps sucks.
YouTube claims that the living room is "very important" for YouTube TV and that more device support will be available, "in the coming months."
You can have up to six user accounts per profile and stream from up to three of them at one time.
YouTube Red content is offered as a bonus, but none of the other features of YouTube Red (no ads on YouTube, access to Google Play Music) are included.