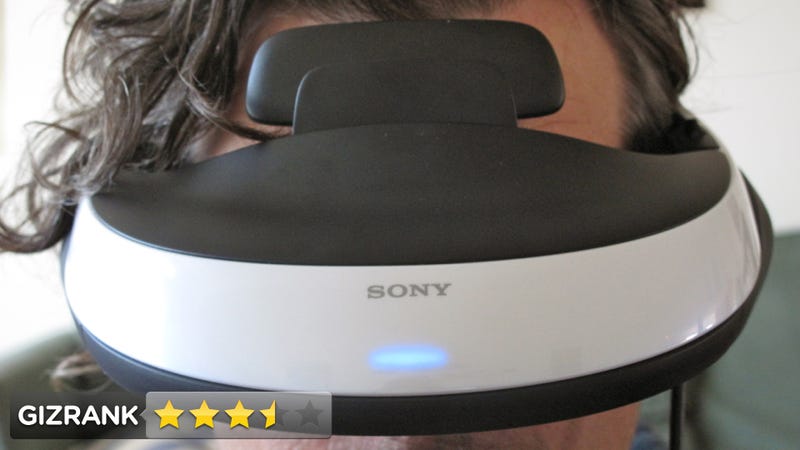 I'm already living the Philip K. Dick life. I've got the communicator, the tablet computer, the everywhere Internet. All I need now is a deadly government conspiracy and an immersive 3D environment that lets me jack in and walk around.
Oh, that's here now too! At least the immersive 3D environment part. Sort of.
Sony's new HMZ-T1 Personal 3D Viewer is a gleaming bit of headgear that lets you have your 3D and wear it too, you gigantic nerd.
Why It Matters
This is a big step on the path towards being totally immersed in a virtual 3D world. Moreover, it's a working, wearable television. You probably haven't tried a wearable television. You probably haven't seen one on your friend's coffee table, or resting on the noggin of the guy sitting next to you in seat 7B. There's a good reason for that: they all suck. They've looked awful, fit poorly, felt bad, and performed about as well as Justin Bieber in the bedroom bathroom.