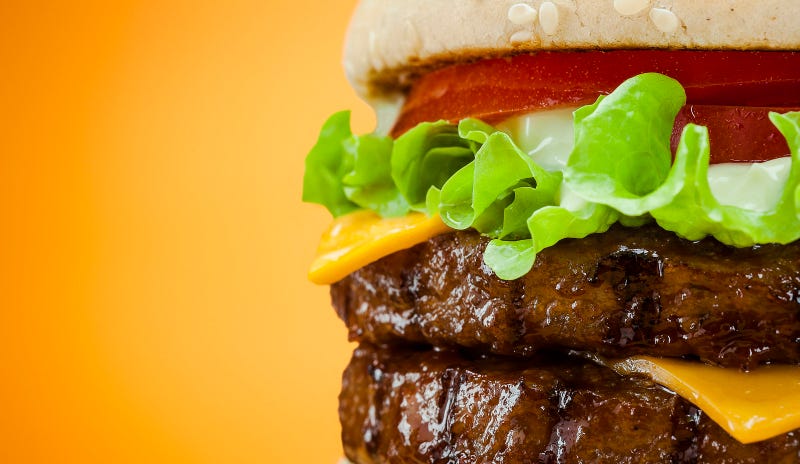 Last year, a biotech startup called Clear Labs performed DNA testing on a bunch of hot dogs and discovered that they often contain more than the label advertises. The same company has now used its arsenal of molecular technologies to break down America's other favorite meat-on-a-bun product: burgers. Once again, there are some unsavory surprises.

Clear Labs' latest report—which included genetic and nutritional analyses of 258 samples of meat and veggie burgers—discovered "significant issues" in 14 percent of products. These included substitution of ingredients, glaring deviations from nutritional labels, several instances of food-borne pathogen DNA and rat DNA as well as one case of human DNA. Some of these findings should raise real concerns; others are the unappealing but inevitable consequence of using genetic sequencing technologies on lots and lots of products.
Clear Labs, a Silicon Valley startup that bills itself as "the world's first food analytics platform for retailers and manufacturers," has developed a next-generation DNA sequencing pipeline that can take any food item and deconstruct it into plant, animal, bacterial, and fungal ingredients. As I've reported previously, the analysis is semi-quantitative, meaning the company can say if an ingredient is present in trace amounts (as was the case for rat, human, and pathogen DNA) or if it constitutes a major substitution.
Trace ingredients are a hygiene and cleanliness issue, however. The presence of human DNA in just a single frozen veggie burger does not mean there's something terrible going on at the bean burger plant. More likely, it means a person handled a sample without gloves before it went through Clear Labs' pipeline. The same goes for the rat DNA that was present in just three samples. Yes, it sounds disgusting, but it almost certainly points to an unclean factory rather than a deliberate deception.