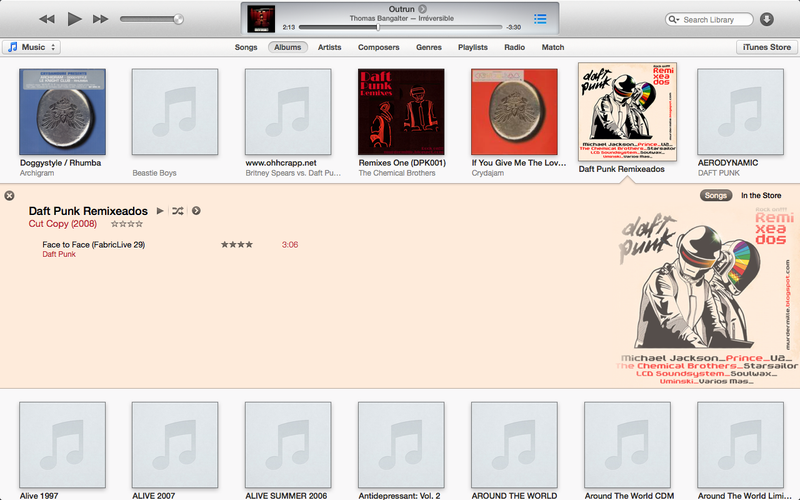 Every quarter-aged hipster wants to be a DJ at one point or another. The only problem is that DJing is actually a really expensive hobby, if you do it right. (And by right, I mean legally.) It used to be that you needed turntables, a mixer, an audio interface, crates of records, a controller and at least one sweet-looking set of headphones. That was then. This is now.
Now, simple, free music apps like Spotify, iTunes and Google Play make it relatively easy to create smooth transitions with nothing but a laptop and, ideally, an iPad or two. While that hardware's not cheap, it's likely that you own at least one if not more already.
And the deeper features and emerging culture of social music sites like these even help up-and-coming artists play tribute to the legends in increasingly silly and Internet-y ways. Imagine Spotify is one big band practice, where you have different collaborators throwing songs into the mix. So-and-so brings in the thump-heavy track to serve as a foundation for a mixtape, the kind a DJ from the olden days might've tried to sneak into a Hollywood studio. Another introduces a horns-heavy follow up track. Some lead singer character pulls out that sick hip hop track from last year, while his friend supplies a vocal track. These tracks can also be samples, since Spotify effortlessly finds the music on your hard drive.
Broadcasting with Spotify and crate-digging with iTunes (and vice versa) is also a ton of fun. I found out about these features having spent the last week laid up in bed with what's politely known as Montezuma's Revenge with nothing but a MacBook Pro equipped but Spotify and iTunes and a desire to spin. And guess what: it was awesome.
The premium version of Spotify is be far my favorite daily music app. And given the involvement of Sean Parker (a.k.a. Napster) in bringing it to the United States, it's not surprising that Spotify is a real music nerd's utopia, especially if you like bands on the major U.S. labels. Yes, lots of music is missing due to licensing issues. You might get a little frustrated to find that some songs aren't available in your home country, though there are things like VPNs to work around that issue if you really want to. On a daily basis, though, I find that most of the daft pop that I like to tap my foot to on the subway is there.