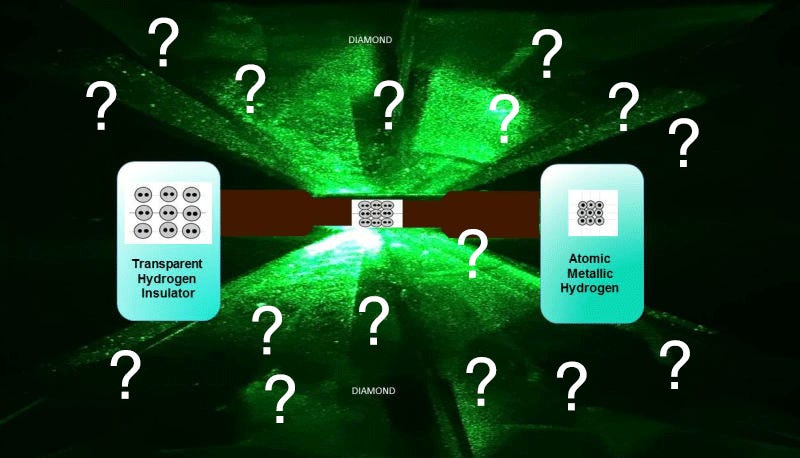 Lots of people went wild last month at the news that scientists had suddenly discovered some sort of physics holy grail: metallic hydrogen, hydrogen that turned into a metal. Gizmodo didn't buy the hype. Well, according to ScienceAlert, that metal hydrogen sample has now disappeared.
Many scientists don't believe metallic hydrogen was created to begin with. And yet, somehow, many of the same media outlets that reported this story credulously last month are now reporting that this possibly nonexistent jewel has mysteriously vanished.
Here's a quick recap of what the Harvard scientists behind the hydrogen hullabaloo said they saw, in results published recently in the journal Science:
The observation was made by a team of Harvard researchers, while they were squeezing hydrogen between diamonds at temperatures just above absolute zero, 5.5 Kelvin or -450 degrees Fahrenheit. As the scientists cranked up the pressure, they observed transparent hydrogen turn black. Finally, at a pressure 5 million times our own air pressure, the hydrogen turned reflective. The researchers presented this as proof that the hydrogen atoms had arranged into a regular, 3D structure like a metal, a behavior first predicted by physicists Hillard Huntington and Eugene Wignerin in 1935.