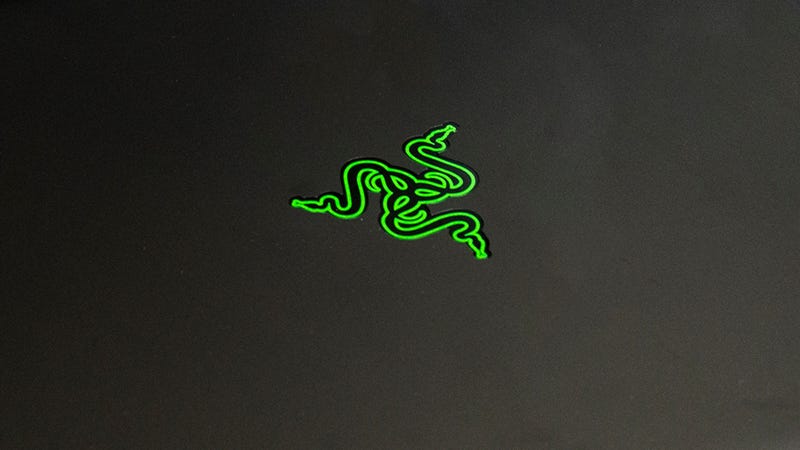 Razer has a gaming problem. That might be confusing to hear if you just know the company for its excellent keyboards and mice. Razer is a company built for gamers by gamers, and it has a well-deserved reputation for making great products for its core audience. Some of its products are so good, in fact, that they should be used by way more than just gamers.
Looking at Razer's moves lately, it seems like the company would agree. Its new powerful and skinny laptop, the Razer Blade Stealth, is actively being marketed towards professionals, and in mid-October Razer went and surprised everyone by acquiring THX, a major audio company known for certifying theaters. This is a company ready to move beyond the gamers that built it, but that's never going to happen if it can't shake its tackiest tendencies.
The Razer Blade Stealth is an exceptional laptop—one of my favorites this year—and the company is curiously positioning it as a machine that's for creative Adobe Photoshop and Premiere types. "Whether editing content or sharing a presentation, the Razer Blade Stealth was designed for ultimate visual clarity," the Razer website says. "Standout performance," another part of the website shouts above a photo of the Blade Stealth running a CAD program.

It's a totally reasonable goal to have for a laptop of this caliber. Like the larger Blade, the Blade Stealth is the rare Windows device that genuinely gives Apple a run for its money in design, fit, and finish. It has a super fast Kaby Lake processor, a gorgeous touch screen display, and one of the best touchpads available, all starting at $1000—a full $500 less than Apple's cheapest (and less powerful) new MacBook Pro. While the bigger Blade is an unmistakable gaming laptop, with a Skylake quad-core i7 processor and Nvidia 1060 GPU, it could easily rival the more expensive MacBook Pros (also with Skylake quad-core i7 processors, but opting for AMD Radeon Pro 400 series GPUs). If a company besides Microsoft or Lenovo is going to unseat Apple as the king of top-notch laptops, it could be Razer. 
What's holding it back? Those "gamer" aesthetics. Namely, that intense color scheme, that glaring green snake logo, and that name. The Blade Stealth sounds and looks like something straight out of The Matrix.