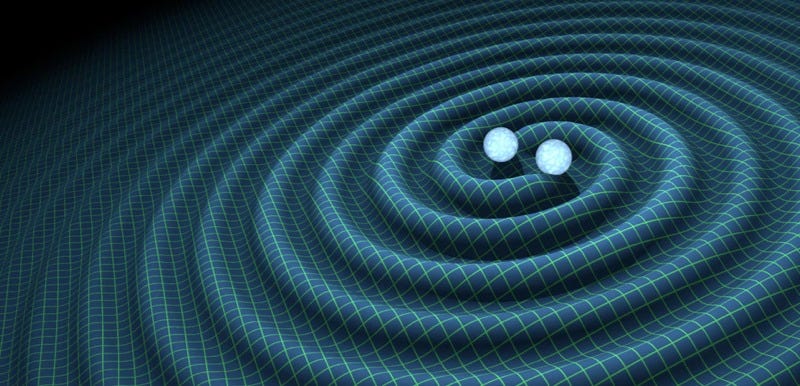 Hey, remember when we told you about those rumors that physicists may have finally found gravitational waves? It's been pretty quiet since then, but yesterday fresh rumors surfaced that yes, the discovery is real. And we could have an official announcement by February 11.
UPDATE 2/8/16: The LIGO collaboration announced this morning that a press conference will indeed be held this Thursday, February 11, at 10:30 AM at the National Press Club in Washington, DC. Gizmodo will be there!
Gravitational waves are faint ripples in the fabric of spacetime, first predicted by Albert Einstein as a consequence of his general theory of relativity. Move a large mass very suddenly—or have two massive objects (like black holes) suddenly collide, or a supernova explode—and you would create those ripples, much like tossing a stone in a still pond. The more massive the object, the more it will churn the surrounding spacetime, and the stronger the gravitational waves it should produce. We just haven't had the technology to detect those waves directly — until now.