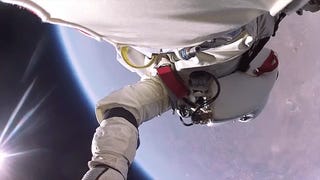 If you didn't spend this week stranded on an icy highway, you spent it reading about people stranded on an icy highway. But there was plenty of other stuff going on, including our review of LG's puzzling curved phone and a troubling look at the incomplete state of Sochi's Olympic facilities. Here's what went on this week.
I get it. Two inches of snow shuts down major metropolitan areas (not just Atlanta). It's funny! It's funny because when it snows two inches where you live, it's nothing, you might as well be in West Palm Beach. Southerners lose their shit, though! Hilarious.
Scarlett Johansson's SodaStream endorsement just came at a price; she's been ousted as an Oxfam International ambassador, with a spokesman citing "a fundamental difference of opinion" as her reason for stepping down (read: fired) from the international humanitarian organization.
The one thing you can say for certain about the LG G Flex is that it commands attention, mostly because it is curved. Beyond that, the questions start flooding in. Why is it curved? Why is its screen so mediocre? Why would you want to buy it? Unfortunately, after using the phone for several days, I still don't have an answer.
I had a rare Twitter username, @N. Yep, just one letter. I've been offered as much as $50,000 for it. People have tried to steal it. Password reset instructions are a regular sight in my email inbox. As of today, I no longer control @N. I was extorted into giving it up.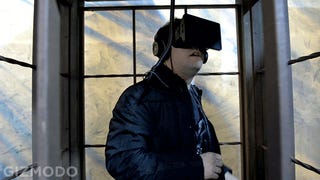 Game of Thrones might be fantasy, but the characters are so deep and the betrayals so gripping that it feels real. And thanks to Oculus Rift, I just experienced a brief slice of life in the Seven Kingdoms. It was awesome—but I'm glad to be back in our reality.
One of the biggest criticisms Google Glass has incurred since day one is that it's, well, ugly and/or weird-looking. Believe it or not, Google may have actually just solved the problem.
Building permits are wonderful things: They protect us from slum conditions and scammers, and they make money for our local governments. But permits can also pose a major financial hurdle for independent home builders—and rules are meant to be broken, man.
Sochi's in bad shape. With two weeks to go before the most expensive Olympic Games ever, the sleepy city on the Black Sea sort of looks like a giant garbage dump. All it needs now is a giant torch to start a giant tire fire.