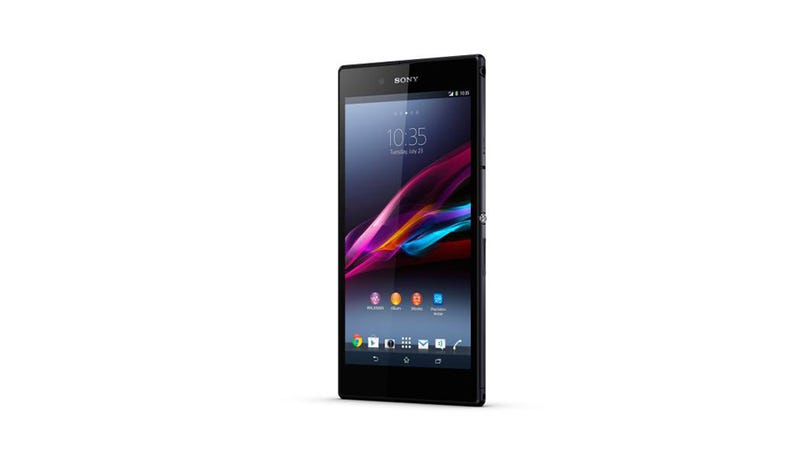 And here we face a conundrum. On the one hand, Sony's Xperia Z Ultra has salivation-worthy guts. On the other hand, the screen on this thing is 6.4 freaking inches! That's not a phone, that's a tablet you talk into.
Ignoring that for a moment, this thing sounds awesome. It'll come running Android 4.2 (Jelly Bean) on Qualcomm's quad-core Snapdragon 800 processor clocked at an absurd 2.2GHz. It has an 8MP camera with the Exmor RS for mobile sensor, LTE, NFC, micro SD card slot, and 2GB of RAM.
There's some very impressive design going on with the body, too. At 6.5 millimeters (0.26 inches) it's one of the thinnest smartphones in the world (although thicker than the recently announced Huawei Ascend P6). For comparison, the iPhone 5 is 7.6 millimeters (0.30 inches). It's also dust-proof and waterproof (IP55 and IP58), so you should be able to drop it into a few feet of water and leave it for a half hour with no problem. We tested that recently with the Xperia Tablet Z, and it worked as advertised. You can use any pencil (and a lot of pens) as a stylus, which would make us nervous about screen scratching, but sure, why not. Speaking of the screen, it's 1080p, which gives it a very solid pixel density of 350 PPI, and it uses Sony's new TRILUMINOS technology, which may or may not mean something.