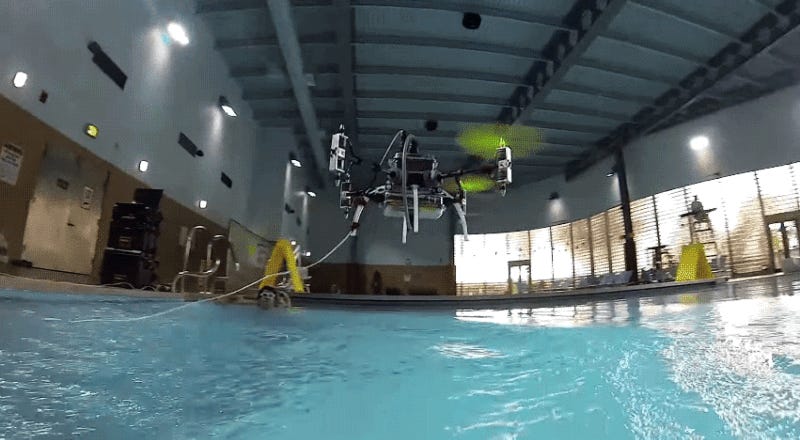 We know very little about our planet's seafloor, but that's poised to change as autonomous underwater scouting technology gets better and better. To that end, nearly two dozen teams are racing to develop robots that can investigate, map, and conduct science at extreme depths, and under serious time constraints. They're also competing for $7 million in prize money.
Later this year, 21 teams will compete in two rounds of testing for the Shell Ocean Discovery XPRIZE, which will require them to dispatch semi-autonomous robotic devices from either the shore or air, and get them to explore one pre-designated seafloor area (to be announced), with minimal human intervention—and they have to do it in less than a day. The teams will employ everything from robotic swarms and hybrid drones through to autonomous subs and arrays of aquatic sonar pods.

To date, we've only mapped about five percent of our planet's seafloor. There's still plenty to learn about what's going on down there, including geographical features, deep sea marine life, and undiscovered archaeological relics. This latest XPRIZE contest, co-sponsored by Royal Dutch Shell and the National Oceanic and Atmospheric Administration (NOAA), is meant to spur technological developments in this neglected area.