We've already reviewed the iPhone 3.0 firmware, nitpicking the features one by one. But in case you still haven't studied the update closely enough, here are the 10 things you should know about iPhone 3.0.

The Upgrade Rush Seems to Be Over
Before we begin with our tips, a note: Yesterday, we received countless emails about trouble downloading the 3.0 update. Today, we haven't received a single one. It seems like it's as safe as it will ever be to plug into iTunes and update the firmware—or just to call your mom and tell her the coast is clear now.


Tethering and MMS Aren't Supported Yet, But Both Are Technically Possible
Proceed at your own risk, but tethering and MMS are both possible on your AT&T-based iPhone right now, even though neither is formally available to consumers. The good news is that jailbreaking your iPhone isn't a requirement. That bad news is that you may screw up Visual Voicemail (probably a fair trade-off). More on these hacks here.

G/O Media may get a commission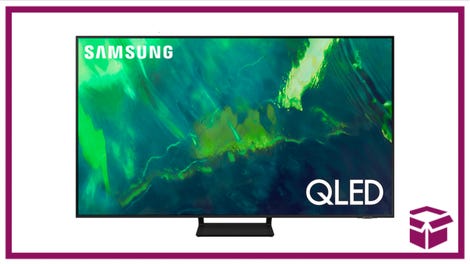 35% off
Samsung Q70A QLED 4K TV
Save big with this Samsung sale
If you're ready to drop some cash on a TV, now's a great time to do it. You can score the 75-inch Samsung Q70A QLED 4K TV for a whopping $800 off. That knocks the price down to $1,500 from $2,300, which is 35% off. This is a lot of TV for the money, and it also happens to be one of the best 4K TVs you can buy right now, according to Gizmodo.

You Can Turn Off Shake to Shuffle
If you are a jogger, jump roper or even nervous twitcher, you'll find that the iPhone's new Shake to Shuffle feature may inadvertently change your track. This feature can be deactivated in the settings menu. But unfortunately, the similar Shake to Undo cannot be deactivated at this time.


Autofill Is Turned Off By Default
It's a minor point, but Autofill (which allows you to paste in name, address and phone number on webpages quickly) is by no means auto. Go into Settings -> Safari -> Autofill to activate the handy function. And if you aren't stored as a contact on your phone already, you'll need to create a personal entry from which Autofill can pull your personal information.


Download Movies, But Over Wi-Fi Only
On one hand, it's pretty neat to be able to download video through iTunes. On the other, this option isn't available over 3G (as it is with music). So it's still best to grab the last season of 30 Rock before leaving for the airport.


IMAP Mail Search Doesn't Look Beyond Subject Line
It's very convenient to search your Gmail without going to the actual website through Safari. And while that search works for To, From and Subject lines, the search "All" tab is still doesn't seem to search beyond the subject line—instead, it's probably meant to signify searching "To, From AND Subject." Maybe you were wise enough to figure that one out on your own. It took us a minute.


Push Notifications Are Supported; Push Apps Are Still Rare
While the iPhone can't multitask, Push Notifications get us halfway there. Apps like the new AIM will allow for IMs to pop up without actually being inside the AIM app. Games will allow player to player invites. But as of now, there's virtually nothing in the App Store that takes advantage of Push Notifications. So hang in there. The feature is officially here, but content hasn't arrived yet.


CalDAV May Sound Weird, But It's Useful
Maybe you don't even know/care what that the CalDAV protocol is. No problem. Basically, it's a way you can sync calendars like GCal with your iPhone calendar. And it's super easy. Go to Settings -> Mail, Contacts, Calendar -> Add Account... -> Other -> Add CalDAV Account. You'll need to enter the proper information (Google lists theirs here), but it's just a URL and your login info. Then open the Calendar app, which will sync in near real time with your cloud calendar.


It's Possible to Search Music In Spotlight, Or iTunes Itself
It's hard to miss the iPhone's new Spotlight Search that allows you to dig through a lot of your phone's content (Contacts, Emails, Apps and Media) instantly. But what if you're in iTunes? don't go back to the mainscreen because there's a new search bar that's a bit hidden within the music player. Just scroll up in any iTunes list (portrait mode) and the bar will be revealed.


You Need an iPhone 3GS to Get Every New Feature
Here's how you enable, Video recording, Tap to Focus photography, Compass, Nike+, Voice Control: buy an iPhone 3GS. Older handsets will not be able to check out these nifty tricks. Sorry, we didn't make the rules. Or the iPhone.