Star Wars fans knew they were going to get news this week, they probably just thought they'd have to wait longer. There will be Star Wars at the D23 Expo Saturday but first, the new issue of Entertainment Weekly is chock full of new information on Star Wars: The Force Awakens.
So what's new? Here we go. There are spoilers below so beware. (Also, we started with 13 but updated with four more.)
1) Kylo Ren is obsessed with Darth Vader
This is a rumor we'd heard for a while but now it has been confirmed. The film's main villain, played by Adam Driver, is just like us and is obsessed with the man who was once Anakin Skywalker. "[Ren] is well aware of what's come before, and that's very much a part of the story of the film," Abrams said.
G/O Media may get a commission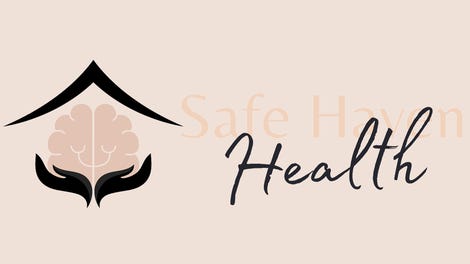 Addiction counseling
Safe Haven Health
2) Kylo Ren isn't his real name
Much like Darth Vader wasn't his real name, Kylo Ren isn't the name of the man under that mask. "He is a character who came to the name Kylo Ren when he joined a group called the Knights of Ren," Abrams said. What are the "Knights of Ren?" He wouldn't say. But writer Lawrence Kasdan said he's a character wholly unique to the franchise. "I've written four Star Wars movies now, and there's never been a character quite like the one that Adam plays. I think you're going to see something that's brand new to the saga," Kasdan said. "He's full of emotion. No matter how we express ourselves in the world, whether we hide it and act very calm or whether we're very out there and demonstrative, everybody's roiling with emotion. And you want your characters to be that way, too. Then they have to deal with their emotions as best they can, with what they are."
3) We'll learn the origins of Ren's mask
"The movie explains the origins of the mask and where it's from, but the design was meant to be a nod to the Vader mask," Abrams said. He's obsessed, remember?
4) Ren built the cross hilt lightsaber himself
This, again, was a rumor we'd heard before that has now been confirmed. "The lightsaber is something that he built himself, and is as dangerous and as fierce and as ragged as the character," Abrams says. Expanding on that, the director says the character isn't as fully formed as Darth Vader was when we met him. Much like the saber, he's still a work in progress.
5) That is the iconic Skywalker lightsaber in the trailer
Speaking of lightsabers, the saber that's handed to Princess Leia in the trailer is, in fact, Anakin Skywalker's lightsaber. The one Obi-wan Kenobi gave to Luke Skywalker, and that Anakin himself separated from Luke when they battled on Bespin in The Empire Strikes Back.
6) A single question made J.J. Abrams do the film
J.J. Abrams famously turned down the job directing The Force Awakens, until Kathleen Kennedy said to him, "Who is Luke Skywalker?" Meaning, who is he now, thirty years later. "He said, 'Oh my God, I just got the chills. I'm in.' I mean, it really was almost that quickly," Kennedy said.
7) At the start, there was no formal story in place
When Abrams came on board, there was no formal story for the film in place. Several people (Michael Arndt, Simon Kinberg, Lawrence Kasdan) were working on it, but it was a blank slate. "[They] had just been hypothesizing and throwing out a bunch of what-ifs, but there was no story in place," Abrams said. "It was, without doubt, a formidable assignment. There were so many options and so many paths that could be taken. Even when we were in debate — and sometimes it was frustrating and heated — it was always thrilling, because it seemed almost everywhere you looked there was something potentially extraordinary, which felt very much like the DNA of Star Wars itself."
8) Both sides of the Force see themselves as heroes
Abrams drops an interesting quote in the article when talking about the motivations of Kylo Ren. "I think that there are two sides to the Force. Both sides, arguably, would see themselves as the hero of their story, and I think that applies here."
9) Han Solo is a lead character, but not necessarily Luke or Leia
Harrison Ford, Mark Hamill and Carrie Fisher are all back for The Force Awakens but the extent of their roles are likely different. While Ford's Han Solo is one of the film's leads, the amount of screen time for Leia and Luke is still a mystery.
10) George Lucas has definitely influenced the film
Though he has no direct role in the making of The Force Awakens, producer and Lucasfilm president Kathleen Kennedy said he did have a strong influence. "George spoke often about that tension in everybody between what's good and bad. He always felt that it was easier to be bad than good,"she said. "I'm not sure all people would agree, but I think that that's always an interesting conflict to explore. So that's a big part of the themes inside of Episode VII."
11) Lawrence Kasdan turned down working on the prequels
Kasdan, who wrote The Empire Strikes Back and Return of the Jedi, is not only a co-writer on The Force Awakens, he's co-writing the Han Solo Anthology movie. He's fully back in Star Wars, which is not a place he was a few years ago. He revealed Lucas asked him to come back for the prequels, but he turned him down. "That wasn't where I was at," he said.
12) J.J. Abrams won't direct Episode IX
With Rian Johnson taking the director's seat for Episode VIII, many are wondering if Abrams will return for Episode IX, tentatively scheduled for release in 2019. He won't. "No, I'm not going to direct Episode IX, as much as I am deeply envious of anyone who gets to work with this group of people on the future movies," he said.
13) There is an end point, but the middle is murky
As for what might happen in Episode IX, Kennedy said they have general beats of where this trilogy will go, but that the details are still being worked out. "We know where we're going, but only in the broadest sense," she said. "When Rian came in and started writing his script, he started from scratch, other than knowing what we had done in Episode VII and projecting out where it was going. He then sat down and put pen to paper, and it's 100% him."
UPDATES FOLLOW
14) There's a reason we don't know Rey and Finn's last names yet
It always seemed odd that we didn't know the last names of main characters Finn and Rey. Many suggested cause those last names could be "Solo" or "Skywalker." Abrams wouldn't say, but did say the omission was intentional. ""I will only say about that that it is completely intentional that their last names aren't public record," the director said.
15) This is Teedo riding a luggabeast
It's definitely cool that we found out BB-8 has been captured, and then liberated, in the film, but now we know by who. The character above is named Teedo, and he's played by Kiran Shah. Teedo is riding a luggabeast and you can almost picture the toy already.
16) Poe Dameron is named after J.J. Abrams' assistant
Some people who know Hollywood knew that J.J. Abrams' assistant's last name is Dameron. They wondered, is Oscar Isaac's character Poe Dameron named after her? Yes, said the director. He also just liked the sound of it. As for "Poe," that's the name of Abrams' daughter's stuffed polar bear.
17) Captain Phasma is named after a classic horror film
Played by Gwendoline Christie, the chrome stormtrooper Captain Phasma is already a fan favorite. As for that name, it came from the movie Phantasm. "Phasma I named because of the amazing chrome design that came from Michael Kaplan's wardrobe team," J.J. Abrams said. "It reminded me of the ball in Phantasm, and I just thought, Phasma sounds really cool."
Star Wars: The Force Awakens opens December 18.
[Entertainment Weekly 1, 2, 3, 4]