Science fiction purports to be about the future, but really it's a reflection of the world we live in today. Nowhere is this more evident than in environmental scifi, which imagines what our world will look like in the not-too-distant-future if climate change proceeds unchecked, or if mass extinction reshapes life on Earth. Or, maybe humanity tries to solve its environmental woes with technology, and things go badly.

I've been hooked on environmental fiction (sometimes called "eco-fiction," or "cli-fi," or "biopunk") ever since I read Paolo Bacigalupi's The Windup Girl, a story about corrupt food corporations and genetically modified slaves set in a future Bangkok ravaged by genetic engineering and climate change. It was a breakout novel for the genre, which has since exploded in popularity to the point that some of its best titles, like Jeff VanderMeer's Annihilation, are now headed to Hollywood.
As we embark on a brave new year, here are a few of the most exciting environmental fiction titles to hit the shelves in 2017. And if you need more suggestions even after you read all these, we've got you covered.
New York 2140 by Kim Stanley Robinson
Kim Stanley Robinson is known for his deeply realistic looks into the near future, whether he's imagining how humans will colonize the solar system or what it'd really be like to travel to another star. His latest blockbuster novel, however, hits closer to home, set in a future Big Apple that's seen 50 feet of sea level rise and is looking a lot more like high-tech Venice.
G/O Media may get a commission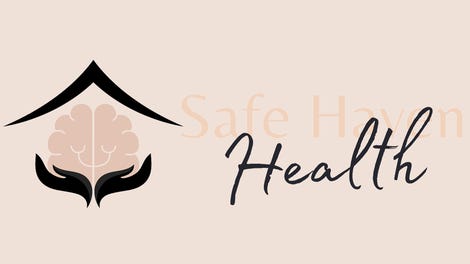 Addiction counseling
Safe Haven Health
I haven't yet read this book, which is apparently quite long, and a bit heavy-handed on the messaging about the toxic nature of capitalism. But if it's anything like his past work, I know that Robinson has done his research, and that details on the day-to-day life in Manhattan's new tributaries will make it feel like a place you could really see your great grandkids living. Whether that's terrifying or motivating will be up to you.
Borne by Jeff VanderMeer

Jeff VanderMeer rocketed to the top of pretty much every environmental fiction list in 2014 with the Southern Reach Trilogy, the thrilling story of a group of scientists investigating Area X, a mysterious, Everglades-esque landscape that has been subtly but profoundly altered. He was back this year with the Borne, a biotech-filled dystopia that picks up a lot of the same themes, from humanity's fraught relationship with nature to the propensity of biology to alter itself in ways beyond our control. It also keys in on a new but increasingly topical subject: climate refugees.
The main character, Rachel, is forced to flee her island home as a kid, only to wind up in the ruins of a once-prosperous biotech city. There she befriends Borne, a product of genetic engineering who is at once not-of-this-Earth and perfectly comfortable in the toxic wasteland we've made of it. Like VanderMeer's earlier works, Borne will get under your skin, leave you thinking about weird ecologies and how life will find a way, even if we don't. Oh, and there are giant, flying bear monsters.
The History of Bees by Maja Lunde
I've got a confession: I've thought about picking up this book at my local bookstore a few times, but was always on the hunt for some fiction, and had assumed it was natural history. Apparently, not quite.
From 1852 to 2098, this generation-spanning novel tells the story of how beehives were first invented, how they collapsed, and how we learned to live without them. Norwegian screenwriter and children's author Maja Lunde's literary debut received high praise when it was published earlier this fall, and the best part is it could be just the first of many. As the Star Tribune reports, Lunde said that upon completion of the book, she realized she had more to say about humanity's relationship with nature and was planning on making her novel the first in a "climate quartet."
We're here for it.





South Pole Station by Ashley Shelby

A thirty-year-old artist coping with the aftermath of a family tragedy lands a spot on a National Science Foundation-funded trip to the South Pole, only to find herself spending a long, cold year among scientists, artists, and...a lone climate change denier. Written by an environmental journalist, this "piercingly funny" novel takes on themes of belief, the scientific method, and how art and science help us understand the world. As the Chicago Review of Books notes, South Pole Station is also a reminder us that environmental fiction doesn't have to be scifi, but can be very much grounded in the here and now.
The Genius Plague by David Walton
Sure, some say fungi will save the world, but how about a story where they hijack our brains instead? In this highly original eco-thriller, an escaped Amazonian fungus starts doing exactly that. The affliction boosts the intelligence of its hosts, while also imbuing them with a sudden, urgent desire to protect the rainforest. Is it an ecological response to human activity, or an alien takeover? Maybe both?
The Clade by James Bradley
A scientist in Antarctica and his partner back in Australia try to keep their lives together as the world unravels around them. From bird dieoffs to apocalyptic storms to pandemics, this generation-spanning series of linked narratives about the Leith family is said to feel uncomfortably prescient in 2017. As The Guardian puts it, "The structure, at once intimate and epic, works well as a means of delivering human-scale stories against the backdrop of the most human story of all: our heedless despoiling of the home planet."


The Salt Line by Holly Goddard Jones

If you asked me to write an eco-horror story, it would almost certainly involve swarms of killer ticks. Apparently, I've got some stiff competition in the form of Goddard Jones' new dystopic novel in which America has become a land of walled compounds, where physical and chemical barriers keep the deadly bloodsuckers at bay. Outside the so-called Atlantic Zone lies nature, accessible only to wealthy adventurers and hardy rebels who'd rather deal with the insect-borne crisis we've created than live their lives in a cage. According to Kirkus Reviews, the novel's "darkly clever worldbuilding creates a nightmare that seems far from unthinkable."
Beast by Paul Kingsnorth
Edward Buckmaster is on a mission many modern-day environmentalists can relate to: finding alternatives to our superficial, consumerist culture. His solution? Abandon society, live on a ruined farmhouse in the English moor, and eventually set out on a quest to track a mysterious black beast through the wilds. The second novel in a planned trilogy that "delve[s] into the mythical and actual landscapes of England across two thousand years of time," Beast is said to bring "frenetic, searching energy" to the hunt for meaning in a world of late capitalist decay.
We'll probably all need a little of that in 2018.