DC Comics' Blackest Night crossover has been a demented monster mash of superheroics and ravenous zombies. Sadly, it looks like DC's do-gooders will prevail over the undead when DC releases its newest mega-event – Brightest Day – this April.
Deadly Mississippi Tornado Kills More Than 2 Dozen | Extreme Earth
Brightest Day will be a standalone series whose plot tendrils will rope in ancillary DC titles. Unlike the relatively compact eight-issue Blackest Night, however, Brightest Day promises to be a whopping 26-issue biweekly behemoth. Luckily for readers, io9 New Media Master candidate and Blackest Night scribe Geoff Johns will be corralling the new series to friendlier, less-undead-Martian-Manhunter-filled narrative pastures.
G/O Media may get a commission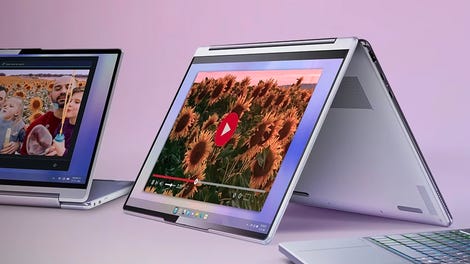 up to 70% off
Lenovo Spring Clearance
In addition to stretching the very definition of the word "miniseries," Brightest Day promises to usher in a new status quo for the DC Universe. Yesterday, DC Executive Editor Dan Didio spoke of roster shake-ups for the Justice League of America, a greater focus on Barry Allen's Flash, and a new Titans team featuring former Titans antagonists Deathstroke the Terminator and Cheshire.
Frankly, I'm pretty sold on this event given the Alan Moore-inspired gonzo thrills of Blackest Night. Not sure about the idea of Deathstroke leading the Titans, though - Johns has tackled this plot before with his "Titans East" arc. And besides, why does DC Editorial even let Deathstroke around the Titans after the statutory ickiness of the Marv Wolfman-era Teen Titans story "The Judas Contract"? Remember, it was the classic 1984 storyline in which pruny ol' Deathstroke shacked up with 16-year-old Teen Titans member Tara Markov.
Yikes. I'm pretty sure they left that out of the Cartoon Network series.