Marvel's live-action universe may be getting a little bigger. Variety is reporting that ABC is planning to make a comedy show set in the Marvel universe—and it's going to be based on the oddball shenanigans of Damage Control, a comic about the people who have to clean up after superheroes have wrecked the place.
Damage Control has been around in Marvel comics since 1989, appearing in four of its own limited series over the years. Damage Control isn't a team, but a construction service: one specialized in repair work and construction following huge, building-leveling clashes between the heroes and villains that populate the Marvel Universe. Variety's report has a pretty good description of what Damage Control is all about:
They are the ones who are in charge of returning lost ray guns to their rightful owners, help to reschedule a wedding venue after it has been vaporized in a super hero battle or even track down a missing prize African parrot that's been turned to stone or goo. Sometimes the most important super heroes are the ones behind the scenes — and that's who "Damage Control" will follow.
The series itself, currently optioned for a pilot, is planned to be a half-hour sitcom, unlike the current TV output we see for Marvel's shows. With recent news that DC and NBC are allegedly creating a similar comedic show about the normal people who live in a world of superheroes, it's interesting timing to hear about Damage Control—but between this and the Agents of SHIELD spinoff with Mockingbird and Lance Hunter, and more Netflix shows on the way, it seems like Marvel TV is going to be very busy.
We'll bring you more on Damage Control as it's released.
[Via Variety]
G/O Media may get a commission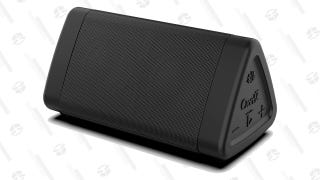 Save 31%
Oontz Angle 3 Portable Bluetooth Speaker