For the first time in history, a woman has given birth to a baby after receiving a womb transplant. The mother and child, both of whom are said to be doing well, offer hope to women the world over with missing or non-functional uteruses who desire to carry their own children to term.
Above: The newborn baby just after birth, via Brännström et al.
The unidentified 36-year-old woman was born without a womb (a congenital disorder known as Mayer-Rokitansky-Küster-Hauser – or MRKH – syndrome), and is one of nine Swedish women who received a uterine transplant from live donors between 2012 and 2013. Some of those women received wombs from family members (including their own mothers), but this particular uterus was reportedly donated by a 61-year-old "family friend" who had undergone menopause 7-years prior to the 2013 surgery.

The woman gave birth to a son just last weekend. The team responsible for her care – which was led by Mats Brännström, of the Department of Obstetrics and Gynecology at the University of Gothenburg – describe the woman's surgery, pregnancy, and delivery in a paper published today in The Lancet:
The recipient and the donor had essentially uneventful postoperative recoveries. The recipient's first menstruation occurred 43 days after transplantation and she continued to menstruate at regular intervals of between 26 and 36 days (median 32 days). 1 year after transplantation, the recipient underwent her first single embryo transfer, which resulted in pregnancy. She was then given triple immunosuppression (tacrolimus, azathioprine, and corticosteroids), which was continued throughout pregnancy. She had three episodes of mild rejection, one of which occurred during pregnancy. These episodes were all reversed by corticosteroid treatment. Fetal growth parameters and blood flows of the uterine arteries and umbilical cord were normal throughout pregnancy. The patient was admitted with pre-eclampsia at 31 full weeks and 5 days, and 16 h later a caesarean section was done because of abnormal cardiotocography. A male baby with a normal birthweight for gestational age (1775 g) and with APGAR scores 9, 9, 10 was born. [Ed. note: APGAR is a quick assessment of newborn health performed at 1, 5, and occasionally 10 minutes after birth. These are great APGAR scores. According to the NIH, "A score of 10 is very unusual, since almost all newborns lose 1 point for blue hands and feet, which is normal for after birth."]
G/O Media may get a commission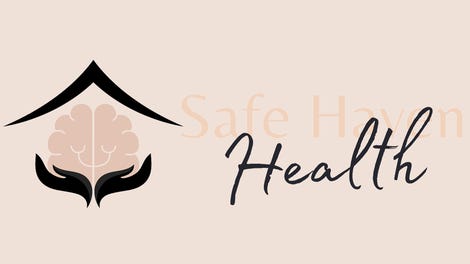 Addiction counseling
Safe Haven Health
According to the researchers, mom and baby (who was named "Vincent" by his parents for its meaning "to conquer") have both been discharged and are in good health:
The mother was in a good condition the day after delivery and her blood pressure was normalized spontaneously, with no further treatment. She was discharged from the hospital 3 days after caesarean section and is followed up in regular outpatient visits... The baby was discharged in good health from the neonatal unit 16 days after birth and the weight 21 days after delivery was 2040 g.
This case study offers hope to women around the world who suffer from absolute uterine factor infertility, "the only major type of female infertility that is still viewed as untreatable." There are many causes of absolute uterine factor infertility, including MRKH and previous hysterectomy, but in all cases, the researchers note, the available motherhood options for women with this disorder are limited to:
...adoption (to acquire legal motherhood), or pregnancy in a gestational surrogate carrier to acquire genetic motherhood, followed by adoption to also acquire legal motherhood. However, surrogacy is not allowed in many countries because of ethical, legal, or religious reasons.
With that in mind, it has significant implications for transgender pregnancy, as well.
For now, the woman and her healthy child provide a a proof-of-concept for uterus transplantation as a treatment for uterine factor infertility, though the treatment is not perfect. Following transplantation, there is constant risk of the uterus being rejected. (This is why many of the women to receive uteruses thus far have been related to their donors.) Additionally, the drugs used to prevent rejection are potentially harmful in the long term; if this new mom doesn't plan on trying to have another child soon, it would make sense for her to have her new womb removed.
According to the researchers, eleven human uterus transplantation attempts have been performed worldwide, but this is the first livebirth to be reported. And there's reason to believe it won't be the last; one of the new mom's doctors reportedly said there are two other women with transplanted wombs who are at least 25-weeks along in their pregnancies. No word yet whether either of these women received her womb from her own mother – which would really be something – but we'll keep you posted.
Read the full report of the woman's transplant, pregnancy, and delivery at The Lancet.